S6 E10: Attacks on Black Political Power
Pod Squad
Patrice Willoughby
Senior Vice President, Global Policy and Impact
NAACP
Dr. Sekou Franklin
Professor in the Department of Political Science
Middle Tennessee State University (MTSU)
Robert C. White, Jr.
District of Columbia Councilmember
Melissa Wasser
Policy Counsel
ACLU-DC
Interview Guest
Jheanelle Wilkins
Maryland State Delegate & director of state and local government affairs
The Leadership Conference on Civil and Human Rights
Our Host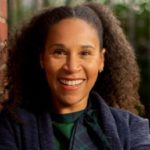 Kanya Bennett
managing director of Government Affairs
The Leadership Conference on Civil and Human Rights and the Leadership Conference Education Fund
Contact the Team
For all inquiries related to Pod For The Cause, please contact Evan Hartung ([email protected]).
Episode Transcript
Kanya: Welcome to "Pod for the Cause," the official podcast of the Leadership Conference on Civil and Human Rights and the Leadership Conference Education Fund. Where we take on the critical civil and human rights issues of our day, as we work to save our democracy. I'm your host, Kanya Bennett, coming to you from Washington D.C. Today on "Pod for the Cause," I'm excited to be joined by some very impressive and distinguished guests. So first up, we have my colleague, Jheanelle Wilkins, who is on today as a co-host. Jheanelle is the Director of State and Local Government Affairs here at the Leadership Conference. Jheanelle also serves in the Maryland House of Delegates, with Delegate Wilkins representing Maryland's District 20 since 2017. We are also honored to have another elected on the show with us, Councilmember Robert White, who's an at large member of the Council of the District of Columbia. And Councilmember White first assumed office in 2016. We also have Melissa Wasser joining. Melissa is a Policy Counsel at the American Civil Liberties Union of the District of Columbia. Melissa also worked as a Policy Counsel for the Project on Government Oversight and as a Policy Analyst for the Reporters Committee for Freedom of the Press.
We have Dr. Sekou Franklin on "Pod for the Cause." Professor Franklin is in the Department of Political Science at Middle Tennessee State University. He is the author of a few books, including the co-author of "Losing Power: African Americans and Racial Polarization in Tennessee Politics." And last but not least, we have Patrice Willoughby. Patrice is the Vice President of Policy and Legislative Affairs at the NAACP. Patrice has worked in the U.S. House of Representatives, in the executive branch, and in the private sector. And has served as the Executive Director of the Congressional Black Caucus.
Since we have a full house today, we are going to jump right on in. In this episode, we will be talking about recent attacks on black political power. We will explore recent efforts by the federal government and state legislatures to exert control and authority over black localities. Often, this is happening in an attempt to rollback democratically authorized criminal, legal, and police reforms. So why don't we start in Washington D.C. and then work our way south. So Councilmember White, on the third anniversary of George Floyd's death, May 25th, President Biden vetoed a House Republican-led Congressional disapproval resolution, that would have nullified crucial police reforms enacted in the District of Columbia. Before we dig into the nuance here, I'm sure many in our audience are asking just how can the U.S. Congress undo the District of Columbia's laws? So Councilmember White, can you provide a little political science 101 that describes this relationship between the district and the Congress?
Councilmember White: The District of Columbia, many of us think of it as a colony. We are very unique in the United States, where we have limited home rule. Congress granted the District of Columbia home rule in 1972. And while our budget is almost entirely funded by local taxes, we have a legislature which is the city council, a chief executive who is our mayor. So we pass our laws like every other state. But once the council passes our laws and pass our budgets, they go to Congress for approval or disapproval. This year, for the first time in about 30 years, we have seen Congress multiple times intervene or try to intervene with the work of duly elected representatives in Washington, D.C.
Kanya: Melissa, let me have you jump in here and get into the weeds of what exactly happened. So we talked about police reform legislation, which fortunately, the President did issue a veto there, and the law remained intact. But we didn't talk about this Criminal Code Act, this revised Criminal Code Act, which has actually been undone. So can you just tell us what is happening here on these resolutions of disapproval?
Melissa: Something I think to point out is, in this Congress alone, there have been three disapproval resolutions introduced this Congress, dealing with non-resident voting rights, police reform, and the revised Criminal Code reform, which was the culmination of a 16-year process in the district to revise our Criminal Code and bring it up to today's standards. And unfortunately, like you mentioned, President Biden did sign that disapproval resolution. And again, for the first time in 30 years, it was something that a lot of advocates, and elected officials, and folks around the city were really disheartened by to see those attacks on our political autonomy. People that we vote for, people that are making our laws just kind of being disregarded. And so, when it came to the police reform, back in the summer of 2020, I think the nation had…we had a national reckoning after the deaths of Breonna Taylor, George Floyd, Ahmaud Arbery, amongst others. In the district, what we were hearing and what communities were saying was that we need more police accountability and transparency.
And so the D.C. Council first passed emergency legislation that would ban the use of chokeholds, speed up the public release of footage of body worn camera, require that police officers involved in deadly uses of force or serious uses of force be named. And so in D.C., emergency legislation goes forward, while Council and different community groups can get together and kind of work on permanent legislation. Most of the law that we were dealing with, with this disapproval resolution, had already been law, because temporary versions had successfully passed three times over. And so Congressional disapproval on police reform would have been especially disruptive to our public safety processes. Because this has been something that's been on the books for three years. And it was the result of this democratically elected Council's work, hard work, with input from community members, law enforcement agencies, and local advocacy groups. This bill was finally passed in permanent legislation form in December of 2022. And it moved to the Congressional review process.
What happened in March of 2023, led by Representative Andrew Clyde of Kentucky, who is not a fan of D.C., he introduced House Joint Resolution 42, which would have disapproved this police reform bill. A lot of these reforms were common sense reforms. Things like making sure that there's a disciplinary database, so people in D.C. can know what officers had done to receive public discipline. Or removing discipline from collective bargaining agreements, which was a reform that the D.C. police union went to court over not once, but twice, and they lost twice. So the underlying message of this was, yes, it was an attack on our power, but it was also a last-ditch effort for the police union to escape accountability on that front. And so, we worked to try to feed it along with a lot of other groups. I just want to, while we have a moment, to shout out the Hands-Off D.C. Coalition who did a lot of work, both in terms of being at hearings, talking to members of the Council, talking to House members and Senate members, and their staff, to really let people know that keep your hands off D.C.
I think the Mayor and the Council were a united front on this disapproval resolution. I think that really did make the difference, because even though the Senate passed the disapproval resolution, President Biden stuck to his word and did veto that last week on the third anniversary of George Floyd's death. And so, just to kind of see what's next, yesterday, it's criminal code and police reform. Tomorrow, it's abortion access. You know, it could be efforts to control gun violence, which has already been impacted. Marriage equality at one point, death with dignity laws. And so it's up to us to make sure that we can keep pushing for D.C. statehood to make sure that people respect our political autonomy, and respect our leaders, and respect the will of our voters and the 700,000 residents of D.C. who are currently being denied full voting representation.
Kanya: Thank you so much for that, Melissa. Let's not give these House Republicans any ideas. You gave a long list of areas, policies where certainly the Congress could intervene. But Robert, before we move over to Tennessee, let me have you weigh in with some reaction to what Melissa shared. And again, we do want to be forward looking, and we do want to be vigilant. In this fight that we may continue to have with the Congress for the next year and a half, at least, what should we be vigilant for? What is the Council thinking about? What is D.C. governance thinking about when it comes to trying to protect its more than 700,000 constituents from the Congress?
Councilmember White: We don't know what Republicans in Congress are going to come for next. The District of Columbia is a pretty progressive jurisdiction. And Republicans have shown an inclination to really jump into a lot of what we do. And their stances aren't principle. They jumped onto our criminal code revision, if they had read it, they would have realized that it was very much in line with the majority of states, including the states that many of them represented. And as a district resident, I feel like it's people who are not accountable to voters that I'm accountable to, that have something to say on public safety. I wish they would start with gun control. Like, show us that you mean it. Don't just parachute in for political points because you can't pass legislation in the Congress, and really sort of get your sound bites on the backs of District of Columbia residents. I'm so tired of things like that happening. And what I hope people understand is that things like this happen to the District of Columbia, they don't happen to even territories. Territories have a level of autonomy that District of Columbia residents don't. And so we are uniquely disenfranchised as Americans.
Kanya: And that is also a segue. You mentioned gun control. If Congress wants to spend its time and energy somewhere, let's talk about gun control. I think that's right. And I think that gets us to the conversation that Jheanelle and Professor Franklin are going to have on Tennessee and what's going on there. So Jheanelle, let me kick it over to you.
Jheanelle: Heading south to Tennessee, all the nation's eyes were on the state of Tennessee following the expulsion of black state representatives, Justin Jones and Justin Pearson, from the Tennessee General Assembly. The representatives were voted out for violating decorum under State House rules for rallying around stricter gun control laws in the House chamber. And state lawmaker, Gloria Johnson, a white woman, also faced expulsion for her part in a protest. And I can say as a legislator, and with many legislatures in session during that time, that is something that I think really shook the nation. And I wanted to hear more from Professor Franklin.
Prof. Franklin: The national story about Tennessee, I think, has largely been inaccurate. The efforts to expel Justin Jones or Justin Pearson failed. But at the exact same time it happened, we had very adverse and bad bills being passed, literally at the exact same time. And we're talking about probably a dozen or so bills, undercutting civil rights, racial minorities, workers, that were quite extreme. And what the simple majority was intent on, those Republicans, was politics of retribution. And I think there's a cultural piece as to why they went after Justin Pearson and Justin Jones, that's separate from reproductive justice, material issues. That is that Republicans in Tennessee, and in Florida, and in Texas, and the super majority states, the politics of revenge and retribution, are just as important to them as are attacking reproductive rights, as attacking workers, as attacking civil rights. To a large extent, some of the Republicans were less concerned about the blowback and more concerned about satisfying the retribution politics. And that was indicative of a leaked audio that came out in the Republican caucus after the expulsion crisis, in which the Republicans were actually angry and arguing about why they didn't expel Gloria Johnson.
But in that leaked audio, what the Republicans stated was that they have a mandate to stop the "left" from taking over. And they have a mandate to protect Tennessee, which they feel is a gateway to the southeast. And in doing that, they feel that it can protect the Republic. So there's all kinds of civil war talk, so to speak. So, while the media is focusing on the expulsion piece, there was a larger meta narrative that was shaping Tennessee politics, and that was the politics of retribution. Republicans were still able to get through a bunch of bad bills that were engaged in a full out assault on workers, on black folks, on other folks as well. And they have a surplus of voters to do it. And that's the big thing. They have a surplus of voters in which they could constantly rely upon that surplus of voters to stay in power. And until progressives and people of goodwill beat them, like, go in their neighborhoods and our counties, block by block, street by street, and beat them, whether it be through protest, the legal apparatus, voter engagement, voter mobilization. It's frankly a combination of all three. Until you beat them, they're gonna continue to do what they do in Tennessee, and in Florida, and in Texas, and all these places. And it really comes down to that.
Kanya: Professor Franklin, thank you so much for that reflection, and really that sort of call to our audience as well in terms of what we should be doing holistically to protect black political power, to improve black political power. I want to now go to Mississippi. Let's get down deep in the south and invite Patrice into this conversation. So, Patrice, Mississippi, Republicans control the state legislature, the governor's office, and other statewide offices. Two new Mississippi statutes subject the majority black capital of Jackson to the power and control of the state's white-led Republican majority. This happened within recent months. And Patrice, I want you to talk to us about these laws, how they are an attack on black leadership, and a way to seize power of this majority black city, which is now the subject of an NAACP lawsuit. Let's talk about all that, Patrice.
Patrice: So thank you for that question. And, you know, within the framework that Professor Franklin has laid out, Jackson, Mississippi particularly has experienced a history of disinvestment by state government. Around 53% of African Americans live in the southern states, which is the same place where the NAACP has much of its membership. But within Jackson, what we experienced from last spring was that the local water treatment facility had been allowed to erode by systemic disinvestment, in that the state did not fund the requisite repairs that would have allowed that water treatment plant to be able to withstand the effects of climate change and global warming. Over a period of decades, the residents of Jackson became used to having to buy bottled water because the water treatment plan that frequently resulted in boil water notices. As the current administration pushed out money for infrastructure development, the state of Mississippi received some of that funding. And instead of addressing Jackson, which is 83% black, they were required to send in a plan to the Environmental Protection Agency, to have approval on how that money would be spent.
They devised a formula that would disallow Jackson from qualifying for any of that funding. Those notices are required to be put and posted publicly, and they were not adequately published. And the local branch of the NAACP got wind of it, contacted the national office, and subsequently, we contacted both the governor's office and state offices about the need to revise that plan. The plan was revised. Jackson would have qualified, but it would have been limited in the amount of money that it was eligible to receive. So it's going to cost about $1.7 billion to remediate the water treatment plan. The plan that the state put in effect would have only allowed Jackson to qualify for about half a million dollars, which is far below what they need in order to provide the residents with safe and clean drinking water. The mayor then subsequently challenged the governor, and the lieutenant governor actually asked the mayor what he thought that the federal government was going to do for him, write him in a check. The mayor then engaged the state conferences, the NAACP, and the national branch, and we were able to help the city of Jackson, with the assistance of Congressman Bennie Thompson, in obtaining about $20 million to start with as a downpayment on the treatment plan, remediation and eventually building a new one.
That was 2022. So following that, at the beginning of 2023, the governor in conjunction with a supermajority state legislature, introduced a spate of bills that would have established an independent regional water utility to control the money that Jackson would have received from the federal government, but also other bills. One of them would have created an independent governor appointed judicial branch within the state of Mississippi, with judges appointed by the chief judge of the Mississippi Supreme Court. Another bill would have expanded the region of the Capital Improvement District in which the state capitol is located, and bring it under the jurisdiction of the State Capitol Police. Jackson has its own police force, and it also has a history of appointing black judges to the Judicial District. But this would have created a separate judiciary and essentially brought the entire state capitol, 83% black, under the control of the capitol police.
At the same time, another bill defined the governor's mansion and public spaces around Jackson as areas in which it is prohibited for people to convene. And that in order to have any type of demonstration, anyone wanting to assemble would have to submit an application to the State Public Safety Director, which was a part of the state capitol police. With those efforts underway, the citizens have really been engaged in a lot of citizen advocacy with the Mississippi State Conference of the NAACP leading. The NAACP national and on behalf of its local branch did launch a Title VI civil rights complaint against the distribution of that water funding, alleging decades of systemic disinvestment. And after the bills were passed by the super majority state legislature, there are other lawsuits pending now on the constitutionality of the bill that would have created a separate judicial branch, as well as disallowing public assembly on city streets, which has also always been a constitutionally recognized and protected right under the U.S. Constitution.
And so we see, in Mississippi, and some of the advocates in Mississippi have stated that these efforts are the most Mississippi of Mississippi actions that they've ever seen, in trying to limit the ability of people to advocate for themselves, to also control access to the courts, to control the police, as well as the negative messaging campaign that the governor and state legislature have engaged in describing that the public safety needs and the crime in Jackson provide the justification for expanding the police district that is unaccountable to the citizens of Jackson, who, of course, are majority black. It's like a case study in point of the reconstruction efforts using all of the available tools. We know that in the discussion of voting rights, these super majority districts have been created over a period of 60 years and beyond. And as technology has improved, so has improved the efforts of anti-democratic legislatures and others to permanently disallow civic engagement by black communities, and to prevent access and remediation through the courts, and by other challenges to that authoritarianism.
Kanya: I'm still thinking about your framing of this as the most Mississippi of the Mississippi efforts that have been seen to date. Which yes, this is pretty bad. This is pretty rough. We see this underinvestment in infrastructure, and this overinvestment in policing and other forms of social control there in Jackson. We are certainly happy though, that the NAACP is taking this on through litigation and through other advocacy. We know that with that work, we should have a different outcome. Well, we'll circle back to outcomes and calls to action in just a few minutes. But I want to get back to my other Chocolate City here. I want to talk to Melissa and Councilmember White about the fact that Congress is doing what it's doing. Is it because of race? If the district did not have a population that was about 45% black and majority of color, would the Congress be taking the same liberties that it's doing with respect to the resolutions of disapproval? And Melissa gave us a laundry list earlier today, the different ways in which D.C. is really part of, you know, partisan politics on these issues. Councilmember White, do you want to jump in first? Melissa?
Councilmember White: This is about race. And the District of Columbia, it was known for many years as Chocolate City. And some might say, it's not about race, it's about politics. I would say that race has defined the contours of our parties. And so, whether you look at it as a political issue or a race issue, it is a race issue. If the District of Columbia were majority white, I think we would have a better chance of statehood and more respect for our autonomy. If we were Republican, I think there is no doubt that Republicans would support one of their favorite things to say, states' rights, with respect to the District of Columbia. So this is absolutely about race and power.
Kanya: Go ahead, Melissa. What do you think?
Melissa: The Councilmember said at all. First, some more context. I mean, it's about race, and also, you know, Washington, D.C. is the only national capital in the democratic world whose citizens don't have equal voting and representation rights. Again, we mentioned it's Chocolate City. You're denying these full voting rights with us not being a state, right? There are 700,000 residents in D.C., they go to the polls, they vote for members of our council, they vote for our mayor, they vote in our elections. And they're just consistently not being listened to with these disapproval resolutions. Again, like, the continued lack of statehood to our residents in D.C. is rooted in racism. I mean, after the Civil War, black voters started to exercise their political power in D.C. And just as they were starting to do that, Congress replaced our local government with federally appointed commissioners. And that blocked the not even just D.C., but the region, which is made up of black residents, right, from having these full voting rights or full control over the local government. And so, of course, it's rooted in racism. And we've seen the trajectory today. And so, I would really hope that in the future, you know, we reup those calls for D.C. statehood, because again, this is going to continue to happen over and over and over again.
Kanya: No, I think you both are exactly right. And I appreciate you for naming… I agree, obviously, but I appreciate you both for sort of naming what's happening here. And so, before I turn to our other jurisdictions in question here today, you know, let me ask you this. How do we get other people to care about the District of Columbia? That's sort of one of the calls to action we should share with our listeners. How do you get someone in Kentucky… I think, Melissa, you named Kentucky as a state where there's a congressman who has a particular desire to get us. How do we do that?
Melissa: I bet there's a bunch of people listening to this podcast, who live in states who have not only a representative but a senator as well. It's important for folks to get out and write their representatives and their senators, and let them know that they support D.C. statehood. It was funny, last year, there were a bunch of us from ACLU D.C. at the Supreme Court after the Dobbs decision, and we ran into members of Congress where we were talking about, listen, it's great that you support abortion rights, it's great that you support reproductive justice, but we do too, and we don't have a state. And so, you know, we would appreciate your help in sponsoring bills that would make D.C. a state. If folks are listening, please go visit dcstatehoodnow.org. That's a website that are pushing to make D.C. the 51st state. And there's tools and resources on there where you can take action and write to your elected leaders. We have great support in the Council and with Councilman White. But again, we're not a state. And so we need all the support we can get. Every single issue that I bet your listeners care about, intersect with things that we want to do in D.C. too, and issues that we care about that we want to push forward. And we can't fully do that without full autonomy and full voting representation through D.C. statehood.
Kanya: Thank you, Melissa. And Councilmember, what do you think the call to action is here?
Councilmember White: The call to action is, one, education. It is important that people outside of the District of Columbia understand the democratic or anti-democratic position that the District of Columbia is in. Most people outside of D.C. don't realize how different democratically we are treated than other jurisdictions. The other thing folks have to understand is why this matters to them on issue, as Melissa said, like abortion rights, LGBTQ rights. The district's lack of statehood affects the way in which these issues can move through Congress. We have to care about it before it confronts our front door or the issues that we care most deeply about. But fundamentally, if we care about American and democratic ideals, then we have to be consistent in the issues that we care most deeply about.
Jheanelle: One thing that I've been thinking about and found really interesting about Tennessee is the national and statewide outcry, and the swift reinstatement of the two black lawmakers. By all accounts, Justin Jones and Justin Pearson, have an even bigger platform now than before the expulsion. And the effort to silence them and those that they represent truly failed. So Professor Franklin, do you think that there are any lessons learned by the majority to not do this again, and to sort of tread lightly?
Prof. Franklin: You had the Tennessee three who faced expulsion, two African Americans were expelled. The intent from, you know, without being long winded, the intent from Republicans was actually to expel all three. And frankly, all three probably would have been expelled. The one little caveat to that was that the order of expulsion hearings was Justin Jones, Glory Johnson, and Justin Pearson. So actually, Justin Pearson's vote actually saved Gloria Johnson from an expulsion, because he actually was in the room to cast a vote in her favor. And she was rescued by one vote. So, to add a little caveat to the issue of race that Gloria Johnson is really there because Justin Pearson was actually in the room to vote for her. Had he been second in the vote, she would have been expelled. But what it indicates is a larger anti-democratic and authoritarian strain that has shaped Tennessee politics, and many of the states that are similar to Tennessee, that have a supermajority control by a Republican Party that is now really anchored in political extremism, and a politics of retribution. And that is indicative of a lot of things that the two previous guests talked about with D.C., you find the same thing going on here in Tennessee, and other parts of the country where you find states or higher tier legislative bodies, are preempting local laws that are being passed and local ordinances that are being passed.
And in the case of Tennessee, we see a very severe form of authoritarianism, I would argue, an anti-democratic strain, the preemption of local laws ranging from affordable housing, LGBTQ rights, police oversight, living wages. And we also see the executive branch side of Tennessee, also really undergoing the kind of same type of kind of anti-democratic politics where our executive agencies are also really going after civil rights and African American institutions. So what the Tennessee three showed, and particularly those two African American lawmakers, was they offered a window, or a look, or a lens into really looking at the larger issues of democracy in Tennessee, and other states that have supermajority control by the Republican Party.
Jheanelle: So, many might think that what happened in Tennessee was rare, and it was just a shocking display of power in Tennessee, how it's been diminished over the years and how these efforts to diminish black political power are similar to [inaudible 00:29:08].
Prof. Franklin: Tennessee, like many states, was a state that had African Americans elected during the Reconstruction Era, and those African Americans were pushed out into Tennessee. And so, from late 1880s to about 1965, there were no African Americans serving in the Tennessee State Legislature. The wave of African Americans that came into the legislature really began in the mid-1960s and really the 1970s. And similar to what you find in other states that experienced or have similar histories. I really appreciate your question because really, the narrative of Tennessee that's missing is what African American women have gone through. Because the expulsion focused on a white woman and two young African American men. And it kind of gave the appearance that no previous lawmakers were involved in moments of resistance or politics of resistance. And we find that in Tennessee, as an example, African Americans, African American women in particular, more recently, have been involved in pushing back against disrespect, moments of being slighted.
We found that one lawmaker, a very prominent African American lawmaker, was never called upon on the House floor. So she actually brought a mop to the House floor, this is about 10 years ago, started waving and saying, "You will call on me." We find that African American lawmakers have engaged in the kind of insider movement politics to push through legislation to combat white supremacy and other kinds of things as well. So, what you saw with the Tennessee three was a culmination of a longer history, both in terms of white supremacy. But also what you saw with the Tennessee three was also the culmination of a longer history of various forms of resistance by black lawmakers, particularly by African American women, again, who have been kind of overshadowed in this larger conversation of the Tennessee three, older African American women, I might say.
Kanya: Patrice, I want to turn to you in sort of this holistic spirit. What is it that we need to be doing to own and preserve black political power? Do we need to increase voter turnout? Do we need to make sure that we are appending all the voter disenfranchise laws that exclude people with criminal histories of felony convictions from our voter rolls? Is there power in coalition? Obviously, you were the Executive Director of the Congressional Black Caucus. I know Jheanelle is the Chair of our Maryland Black Caucus. So what should we be doing? What should we be thinking about in terms of next steps that ideally will get us away from these power grabs we have seen, these attacks on black political power?
Patrice: Well, thank you for that question. Because you are so correct, it is an all of the above strategy. So first of all, too often in elections, black people hear about the importance of voting when it is election season. Our civic engagement in all of our organizations really has to meet people where they are, to link the actions that are taken at the local level to the outcomes and the daily experience in people's lives. We need to also work in conjunction from the local, to the state, to the national level to build coalitions, so that there's awareness of how these ideas, these anti-democratic ideas are being seated across the country. I was looking at some of the data from the racial equity index, legislative index last night. And in Republican controlled legislatures, there have been about 1035 anti-democratic bills that have been introduced since the beginning of this year, as opposed to 644 in Democratic-controlled states. And so that really addresses everything from voting rights, criminal justice reform, police reform, gun reform, but it also shows you that there is an effort underway that would enhance authoritarianism in a lot of the states where there is a significant black population.
So civic engagement is key for people to understand that voting really does make a difference. It's no surprise that in Florida, after the Florida electorate passed restoration of voting rights for returning citizens, that the legislature then enacted a law that would require anyone to pay all past fees and fines in order to have those voting rights reinstated. Being aware that this is not a one-time shot, as we learn the lessons of reconstruction, the United States and democracy is in a state of continual evolution. And so it will require continued vigilance at every level. But meeting people where they are to get them involved and bringing people to the polls to ensure that everyone has the right to vote. Because what these legislators in super majority states depend on is that, if black people have incoming on every side, they will be too tired and too depressed, and they will not have the energy to go out and vote. And so that's why it's going to take an all-hands-on deck effort to bring our neighbors along and ensure that people exercise that right.
Kanya: Thank you so much, Patrice. And that is exactly the right note to end on. I want to thank all of my guests for being here today. I could not have asked for a better, smarter, more strategic group of folks to have this conversation on black political power with. So thank you so much, Councilmember White, we appreciate you being here. Melissa, thank you so much for representing the ACLU of D.C well. Professor Franklin, so glad you were able to join us. Patrice, thank you so much again for closing us out. And to my co-host, Delegate Wilkins, thank you so much for joining in this conversation today. It has been great. Certainly one that I hope folks in the audience will continue to reflect upon as they listen and feel motivated to action. Thanks everyone so much for being here today.
Thank you for joining us today on "Pod for the Cause," the official podcast of the Leadership Conference on Civil and Human Rights and the Leadership Conference Education Fund. For more information, please visit civilrights.org. And to connect with us, hit us up on Instagram and Twitter @civilrightsorg. You can text us, text Civil Rights, that's two words, Civil Rights, to 52199, to keep up with our latest updates. Be sure to subscribe to our show on your favorite podcast app and leave a five-star review. Thanks to our executive producer, Evan Hartung, and our production team, Dina Craig, Shalonda Hunter, Liz King. And that's it from me, your host, Kanya Bennett. Until next time, let's keep fighting for an America as good as its ideals.