S6 E02: Why Our Courts Matter
Pod Squad
Kadida Kenner
chief executive officer of the New Pennsylvania Project and co-chair of Why Courts Matter – Pennsylvania
Kim Tignor
executive director for the Institute for Intellectual Property & Social Justice and co-founder of #SheWillRise
Our Host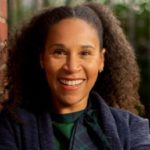 Kanya Bennett
Managing Director of Government Affairs
The Leadership Conference on Civil and Human Rights and the Leadership Conference Education Fund
Contact the Team
For all inquiries related to Pod For The Cause, please contact Evan Hartung ([email protected]).
Episode Transcript
Kanya
Welcome to Pot for the Cause, the official podcast of the Leadership Conference on Civil and Human Rights and the Leadership Conference Education Fund, where we take on the critical civil and human rights issues of our day. I'm your host, Kanya Bennett, coming to you from Washington, D.C. And to start off this and every show, let me shout out the pod squad who will be sharing their time and talent and take on the challenges and opportunities before us as we work to save our democracy. We have some great folks on POD for the cause today. I would like to welcome Kadida Kenner, the Chief Executive Officer of the New Pennsylvania Project and co-chair of Why Courts Matter Pennsylvania. Welcome, Kadida. How are you doing?
Kadida
I am excellent. Thank you for having me today. And good to see you.
Kanya
Good to see you, too. And Kim, Kim Tignor, she is the executive director for the Institute for Intellectual Property and Social Justice and former policy director for the Lawyers Committee for Civil Rights under Law. Kim is also one of the founders of She Will Rise. Good afternoon, Kim. Thanks for being here. How are you doing?
Kim
I'm doing great. Thanks so much for having me here today.
Kanya
Both of our guests have dedicated much of their career, time and energy to strengthening our judiciary. We are so happy to have you here with us today. And I can think of no better duo than you two to talk about courts today. But before we jump into today's discussion on courts, I want to provide some context to set the stage. Inscribed on the US Supreme Court is the promise equal justice under law, but our courts are not working for all of us. Equal justice means protecting the rights of everyone, no matter their race, no matter their background. During the Trump administration, the Senate confirmed 234 lifetime judges to our federal courts, judges who are largely white, male and ultra conservative. Our judiciary was not as strong as it should have been before Trump. But this was a terrible blow to our efforts to build a judiciary that is diverse, inclusive, and protect civil rights for all. Here's the good news, though. President Biden has made significant progress in strengthening our judiciary and nominating a historic number of demographically and professionally diverse nominees. There are nearly 900 lifetime federal judges, and the task of nominating and confirming our federal judges falls to the president and Senate. The president nominates them and senators vote to confirm them. Already, as of September 21st, the Senate has confirmed 83 lifetime judges. Good job, President Biden. Let's keep it going. This includes 62 women, 35 women of color, including Native American women, 21 public defenders, 17 civil rights lawyers. And of the 24 circuit court nominees confirmed, half are women of color. The pace has been tremendous, and so has the quality of nominees and judges. I would be remiss, though, if I didn't acknowledge our reality. Our Supreme Court and many of our lower court judges have issued some really terrible decisions that are devastating our communities and rolling back the progress we have made.
Kanya
We have the Dobbs V Jackson Women's Health Organization decision in June, where six justices for the first time took away a fundamental right. The constitutional right to bodily autonomy and abortion by overturning nearly 50 years of precedent. We also saw decisions eviscerating the Voting Rights Act, further making it difficult for people to access the ballot box and so much more. And this term, the court is going to hear even more critical cases about our freedom to vote, as well as affirmative action. The latest and upcoming rulings are the culmination of a decades long strategy by the right wing to stack the courts with extremist judges who upend decades of established precedent to roll back our most basic rights. I know this is very dark and grim, but we do have reason for celebration and joy. In April, the Senate confirmed Justice Ketanji Brown Jackson, the first black woman to serve on the Supreme Court, our nation's highest court. On June 30th, she was sworn in as an associate justice. And in a few days on October 3rd, Justice Jackson will be sitting alongside her colleagues as the Supreme Court's new term begins. What does her confirmation mean to you and what does this moment feel like for you? Kim, let me start with you. Because here in Washington, I have had other conversations with you about the importance of getting Justice Jackson on that bench and know that you did so much work with She Will Rise and other outlets to make sure that we appreciated the full joy and significance of this moment. So Kim, I have a little sense of how you're feeling, but talk to us about it.
Kim
So your opening was so on point because you literally just walked us through an important piece of our history of the courts. It is a reminder that this is something that we are building. This is a pipeline issue and it's not something that is worth talking about just when vacancies open. But it's something we have to pay attention to administration to administration to administration. I will say that I started working on nominations when I was at the Lawyers Committee and fell in love with the body of work. What really always struck me was how fragile the pipelines were and the real intention that you have to bring to the work when you are trying to ensure diversity on these courts. I think that there is a lot of impediments that we don't even see that the larger bar does not see. That makes it so difficult for us to ensure that diverse candidates are making it into this pipeline, but that the work is just so important when we think about credibility and integrity of the court. And so for me, the nomination and confirmation of Justice Ketanji Brown Jackson, which I love saying her name. So you're going to hear me say it over and over and over. Yeah. What it means to me is that this is something that we were building.
Kim
This is something that is a reminder. She is a brilliant, beautiful reminder that your vote matters. She is a brilliant, beautiful reminder that we must take care of these pipelines. We must support these nominees at all levels of the court. And I was blown away by the humanity that she brings to the court just every time she opens her mouth. When President Biden first announced who he was going to be nominating and that visual of him standing with Vice President Harris and the speech that she gave, it's just such humanity. It reminds us that the Supreme Court is indeed made up of our fellow citizens, people who should and can relate to our lived experiences. And that is what she was a reminder. And then most importantly, you know, and the thing that drove me and a lot of my sisters in the movement were our girls and ensuring that they felt seen in the court as well. I love how you framed this up Kanya. Like it's a perfect framing because this is a long story and a lot of work of folks by the women on this call and the people who have been working side by side with us to get to this day. So, you know, it is a reminder of all of those wonderful things coming together.
Kanya
Thank you so much for that, Kim. You have definitely transported me back to that moment and which yes, let's say it, Justice Ketanji Brown Jackson was confirmed to the court. Kadida, let me turn to you and have you reflect a bit on that moment and sort of what the confirmation of Justice Ketanji Brown Jackson means to you.
Kadida
You know, there's not so much I can add on to what Kim just said. I mean, that was beautiful, Kim. You know, you really speak for how I felt in that moment. And I'm going to say her name again, which is Ketanji. And, you know, I feel disrespectful sometimes just using the first name. But when you have a name like Kadida to hear another name like Ketanji, you want to say that as many times as you possibly can. Someone who has had possibly your lived experiences and understands how many times you might need to repeat your name for someone to grasp it. And so for me, the moment of her confirmation was a joyous occasion. It was a dream deferred, but not denied. And it came on time. Just grateful for the opportunity that the Leadership Conference gave me upon her confirmation to co-host an event that happened on the United States Supreme Court steps where we had young girls as young as three and four years old, dressed in black robes, celebrating her confirmation. And for me, that is a moment I will never forget to stand on the steps of the United States Supreme Court and celebrate a woman named Ketanji being confirmed to the United States Supreme Court. I think about the representative democracy here. I come to you today representing Pennsylvania with the New Pennsylvania Project and why courts matter. Pennsylvania, knowing we are the birthplace of American democracy and Pennsylvania and knowing how important a representative democracy is so that we can realize this democracy for all of us. It's just it was a joyous occasion that I'll never forget. I'm glad my mom lived to see it.
Kanya
That is beautiful. Thank you so much for that, Kadida. So you both talked about having fellow citizens on the bench. You both talked about seeing a representative democracy on the bench. You both have been working for years to strengthen our judiciary. You have seen great judges, not so great judges, nominated and confirmed. We know we need judges who have a demonstrated commitment to our civil and human rights and who come from all of our communities on the bench. We are so grateful for this work and so we want to know what brings you to this work? Why do courts matter to you? You've touched on it a bit. And Kim, you talked about sort of how you fell in love with this work at the Lawyers Committee. But can you talk a little bit more about sort of how you approach this work day in and day out and sort of why it is that courts matter and why everyone needs to appreciate the importance of the courts.
Kim
I will tell you, I am the daughter of a judge and I remember being in college and my father, any time that he had a black woman attorney before him that he just thought was extremely talented and just had fantastic legal acumen. He would make me come down and watch. I did a lot of court watching. I might have fallen asleep a couple of times in my younger days, maybe, but it's all that to say that at a very early age I had an appreciation for the space of a court that the idea of two incredibly intelligent, brilliant legal minds come together representing both sides. When our justice system is at its best, these two minds come. They bring together the facts, and then an objective judge is then left to make a decision. And it was something that I always appreciated, and it was something that I have always felt was a very sacred space. When we talked about what I saw happening during the Obama administration, where we saw an increased amount of obstruction that was happening to the federal judiciary. And I think that one of the conversations that are always had about that obstruction is the number of vacancies that were left open for the Trump administration to fill. That's one really important conversation and problem. The other thing was the judicial administration that was hurt and how we had prolonged wait times.
Kim
The difficulty it was for the judges that had a short number or major gaps in vacancies on their courts, how much more difficult it was for them to deliver those decisions and to make sure that everyone had their day in court. The obstruction just had so many ripple effects and it really did have a disparate impact on our communities. And then to go through the Trump administration and watch for the first time in history or not the first time in history, but in my history and in recent history where nominees were unwilling to validate or say that they would not uphold the president. That was said in Brown v Board. These are the alarming things that are happening and these are the things that were impacting the public's faith in the court. One of my favorite things and one of the most moving things that I heard Sherrilyn Ifill talk about and this is when I was still in law school, was that the public's faith in the outcome of the courts is something that is earned and must be kept. And what we were watching in real time during the Trump administration was an erosion in that faith and an erosion in that integrity. Those were the things that really drove me to this work. It was my love for the court and my fear for what was happening to it.
Kanya
Kadida. Tell us what has you getting up each day committed to doing this work around courts?
Kadida
I live to honor my ancestors. It's something that's been with me since the beginning. It's to honor those who came before. Involved in this work, I think of my own family members. I think of my own great grandfather who was assassinated in Memphis, Tennessee, in 1911 doing work such as this, trying to bring democracy to his people. I think about the fact that the courts is the place that we go for justice. I'm not a lawyer by trade. I'm a journalist by trade. I'm an organizer. And so to me, what the courts mean, it's the place that we go for justice. If we're out here and we are fighting to raise the minimum wage, it's going to be arbitrated in a courtroom. If we're out here trying to fight for equal funding for education, it's going to be arbitrated in a courtroom. If we're trying to protect LGBTQ rights, it's going to be arbitrated in a courtroom. The things that we care about, what's at stake to us, eventually we'll see their way in a courtroom. And it is so important that we recognize the importance of the courts. And that is what why courts matter Pennsylvania was founded to do. Make sure that Pennsylvanians really understand how courts impact your daily life. I mean, the odds of your case being heard by the United States Supreme Court or even your state Supreme Court, you know, nil to none. But those impacts of those decisions made by those courts and by those judges, it's immeasurable. And so I think about the need to educate folks and provide that civic education about the courts and their importance. I think about us pushing back against the problematic judicial nominees under the Trump administration and how many we fought and won to keep off of the bench for a lifetime. That took advocacy, that took organizing, that took people knowing about the issues and willing to fight for those issues. Again, I'm not a lawyer by trade, but I have a love, you know, an undeniable love for justice and for the court system and for it to work more perfectly for everyone. It's just so important that we recognize the importance of the court so that we can protect their independence and make sure that they continue to be a place that people go to see justice.
Kanya
Thank you for that account, Kadida. You both are really talking about the importance of seeing integrity reflected in our courts and how that has been compromised at several levels in recent years. So when it comes to the supreme court in all of our courts, Kadida, you talked about how, yes, most of us won't have an issue that is resolved by the Supreme Court, right. On a daily basis. But, look, we all are going to have issues impacting our lives that are addressed by lower federal courts, by state courts, lower state courts. And so when we talk about trying to respond to the lack of integrity that we're now seeing in those courts, what are you watching for? What are you most worried about specifically? What does that loss of integrity look like to both of you? Kim, I'll go back to you for this.
Kim
The weaponization of the court know, I felt like we had endured some really troubling experiences in confirmation processes prior to this most recent one. And I had hoped that we would take a moment to do some rebuilding of the public's faith in the court. I think that some of the cases that are coming up in this upcoming session does have me concerned. The Dobbs decision that rolled out is just completely alarming. As we are watching the court be weaponized before our eyes, it is another attack on the integrity in the public's faith in the court.
Kanya
Kadida, talk to us about sort of what you're most concerned about.
Kadida
In addition to the weaponization of the courts. You know, I'm also concerned about, you know, knowing we have three separate and co-equal branches of government and the fact that with decisions that possibly will be arising, such as Moore v Harper, the Moore v Harper case, not getting as much recognition as it probably should in this moment, knowing the impact that case will have on our voting rights and our right to cast a ballot and have our voices heard is very important. You know, for those that may not have heard about the Moore v Harper case, it's not as sexy as a Dobbs case or a Roe v Wade case. But if you care about voting rights and you care about not having gerrymandered maps for you to vote on, then you need to care about Moore V Harper and care about the various cases that will be heard by this current United States Supreme Court in the coming months and the decisions that will be made in that court. Because I'm not a lawyer, you know, I like to break down these things and bite sized pieces in a way that the average person can really understand. I think that if I have a superpower that is the superpower of mine, which is to make sure people can truly understand what's happening out here on a larger scale so they can relate to it in their own personal daily lives.
Kadida
And I think about the Moore V Harper case. And I think about how the sole authority would go to the state legislative body to determine whether or not our congressional maps are ones in which are not gerrymandered in various ways. It allows for us to have those co-equal branches of government and not one branch of government usurp their authority over another to take authority away from the governor, to veto a bill, to take the authority away from the courts, particularly state courts, who can determine whether or not a congressional map is unconstitutionally gerrymandered or not. I come from a voting rights organization. We want to make sure that everyone who is eligible to vote is registered to vote. But these are the exact things that keep people from joining the electorate. These are the shenanigans, I'll say, that keep people from wanting to get involved and cast a ballot consistently. So I'm concerned about that for the courts because I'm concerned about how that will relate to those wanting to vote in the future. I'm concerned about how that could be impactful as it relates to our separate and co-equal branches of government. There's a reason things are in place. Moore v Harper is a situation where it could really disrupt the ways in which we experience democracy here in this country. It's a big one and I just want more people to hear about it.
Kanya
Thank you for breaking that down, Kadida. That is definitely a superpower. Please keep sharing that superpower with us. Such important work and so critical that we make this issue accessible to all people. And certainly one of the ways in which we're doing that in our work day to day, and one of the ways that is reflected in President Biden's nominations is through a very sort of diverse group of nominees that have been sent to our federal bench. Certainly, he has identified folks from sort of all walks of life in a way that other presidents haven't really done previously. And so in large part, we should certainly acknowledge that that's happened because of the work that your organizations are doing, the work that you do day in and day out to ensure that we have a diverse representation on the bench. What more needs to be done? We've talked a lot about sort of why it's important to see ourselves in the courts. What more do we have to do? Because we know that there's still work that has to happen.
Kim
I think that we need to continue paying close attention to our pipelines. I think we need to really engage our communities on not only helping to identify our best and our brightest and potential nominees, but also engage our communities to make sure that they understand the important role that they have to play in supporting these nominees. I have to tell you, when we launch, She Will Rise, I did it with some amazing sisters. Sabrina Williams, April Rain, Brandy Kurlander and we each brought different organizing skills to the table. And just as a result of the work that I've done at the Institute for Intellectual Property, I've had the honor of working with some amazing creatives, all of them. We do a lot of work pouring into creatives of color who naturally bring racial and social justice issues into their work and into their creativity. And so we were able to bring them into this movement and into this moment. And it really did lend itself to some magical moments as far as creating the story and the visual manifestations of our dreams and promises and happiness around the nomination of Justice Ketanji Brown Jackson. It was something that I knew that when we think about tables and when we think about partnerships, I hope that we're able to continue thinking about how broadly we can create these tables.
You know, I took it as a real honor and privilege to be able to lift up the important work that's been happening at the leadership conference and the task force that participate there. It's all a synergy. Everything is together and in alignment. And when we're talking about voting and we're talking about economic justice, all of the important work that's happening at our organizations, it just is another layer of how are we lifting up this work? How are we telling the story of these things? And then how are we tying it all back to issues like the court? We want to continue all of the progress that's been made. We are excited about looking at the beautiful diversity that's being represented in the courts and across the movement. I'm so excited to even see the black women that are in these amazing leadership positions. Maya Wiley, Fatima Goss Graves, HRC just named a black woman, Alfonso Butler. There's just so many black women now that are on all sides of these issues that it's just really an exciting time to think about how we're tapping in and bringing more people to the table for these important issues.
Kanya
You are right. This is intersectional. The court's work touches every space in which we work, and a lot of the visuals that came with the work that she will rise did allowed people to really see. See themselves and see the potential, see the opportunity with respect to pushing for that same representation on the court. So, yes, we absolutely need to continue more of that good work. Kadida, let me ask you the same question as well. So we all sort of recognize the importance of a diverse bench. What more do we need to do to get there and to bring a lot of people along with us?
Kadida
You kind of set it off in the beginning of today's podcast, which is the process for a judge becoming a judge. I can tell you there is a lot more people who have no idea how that process works versus those who do know how that process works. And if people knew that it was the president who nominated all of these judges and it was the US senators from each state who had a process and putting forward names for lower courts for this process. If they understood that every US senator cast a ballot to put all of these lifetime judges on a bench, they might be more apt to cast their own ballots every election to ensure that those who are representing them will ensure that there are judges on benches who will represent them. So I think that that is super important in this moment, is that we educate constituents that the importance of US senators and the position they play in this, the position of the President of the United States and the position he plays in ensuring we have fair courts. I think that's probably the most important to me in this moment, is really educating the constituency to understand the importance and the role that we play as everyday citizens. You know, we're electing these folks who will make these determinations about who's going to represent us on a bench for a lifetime. I think about the need to have more representation. Yes. Ketanji Brown Jackson, awesome. The opportunities that the Biden administration has allowed us in these last months. He's only been in office for months now. Right. So I think about the opportunities we had even here in Pennsylvania for our lower court, for our Third Circuit Court of Appeal that has never had a black woman sit on that bench. I think about Rebecca Haywood, who was nominated several years ago but declined an opportunity. I think about Arianna Freeman, who's going through the rigmarole right now of getting on the bench. And she is absolutely eminently qualified to sit on the bench, and yet she must wait for another confirmation vote for her to see that dream realized for the third Circuit here in Pennsylvania. So we have lots of work to do and we have lots of work to do in educating every day citizens and those here living in this country about the importance of the courts and why the representative democracy is so important. Even if you're someone who lives here in this country and can't cast a ballot, you know you are living in a place in which it is determined by courts what is happening with you. And so it's not just for citizens. It's for anyone who's residing here in this country. So I want to lift up the fact that there are so many more eminently qualified jurists that need to be elevated to the bench, the federal bench for life.
Kanya
Who we put in office. Well, certainly when we're talking about the federal bench is going to determine what that bench looks like. Right. So there are many reasons to be invested in our sort of electoral outcomes at the federal level. But when we're thinking about president, when we're thinking about U.S. senators, one of their very important responsibilities is getting folks to the bench. And if we want to see a diverse, very thoughtful background on that bench, then we need to make sure that who we're putting in office are the right folks to get that job done. So. Great. Great point, Kadida. We talked a little bit about some of the Supreme Court decisions that we expect, some of the cases that will be before the court and the outcomes that we suspect will set our democracy back a bit. I don't want to get ahead of those decisions. But given Dobbs, we know that things have not looked good in recent years with this current court in its composition. We know we need to continue to fight. And I want to ask you both what keeps you hopeful in these tough times where sort of some of that day to day work may be met with some setbacks? So, Kim, what keeps you motivated in this fight?
Kim
I think it's moments like this. Justice Ketanji Brown Jackson, this was work that has been years in the making, right? She was nominated by then President Obama. And then this is something that had to be protected and cultivated. That was hard earned as well. It is moments like this where I think we do have to remind ourselves to take a moment and enjoy our hard earned wins. And I often try to remind myself of what a wonderful experience it was even to work on this confirmation process, to watch all of the different members of the community come together. The number of sisters that came and showed up, I cannot express well, you guys already know. The number of crowns that were adjusted by other women in crowns blew my mind and I'm going, that will feed me for decades. And so it is just the reminder of these moments. There is a larger vision, there is a movement here and that we will continue to build. I try to just remind myself to not always go on to the next fire, to swim in these beautiful moments of success so that it does feed us during these hard, hard times that we may have to deal with in between.
Kanya
Yeah, that's absolutely right. Kim. Kadida, what about you?
Kadida
I agree with Kim. You know, I'm going to take this win right? There's so few and far between. And so I'm going to continue to celebrate Ketanji Brown Jackson, probably for a whole year, you know, from confirmation to, you know, her first year on the bench. And I just think that it's important that we do that. I have the light sticks that were given out during that celebration event on the US Supreme Court steps. There was a light stick that had Ketanji Brown Jackson's name on it. It sits in my car, you know, I carry that with me. There's usually a pin that I wear. I don't have it on today. It's in my purse, though. It's a pin with her face on it, a button with her face on it. And I wear that to remind myself that we can win something. You know, we can have some wins, we can have successes. I think that what keeps me motivated in this work are things like that. And also the time I get to spend with young people talking about these issues and to see the joy and young people's faces when they see someone who looks like them sitting on the United States Supreme Court. I guess it's similar to what you would experience in watching a Disney movie. Right, and seeing somebody who looks like you and not causing issues for others out there. I think that that's important in this moment is, you know, making sure that the young people feel this win and know how important it is. I mean, I know how important it was for my mother to see from that generation who marched for freedom, be able to see a woman like a Ketanji Brown Jackson to sit on the bench and then to know that I can talk to the 12, 13, 16 year olds today and have these conversations with them and that they can see themselves now in that position. And that is something they wanted in their lives. They see it, they can achieve it and it's possible.
Kim
Kadida just reminded me. Right? I mean, our girls. Kadida you mentioned this earlier. You're talking about the girls dressed in robes on the Supreme Court steps. These girls feel they are now stewards. They are now engaged protectors of the court. A number of them see themselves either in the Supreme Court or over at the White House as a result of the steps that we have made, you know, just in recent years, the idea that they now feel that connection that will have ripple effects for generations to come. And this is a long game we are playing. And so these seeds that have been planted are so important. Again Kadida, we're going to take the win. We're going to take it for the next ten, 15 years, right?
Kadida
Absolutely.
Kim
These are the ripple effects we are going to be benefiting from this, whether it's more sisters on these judicial tenure commissions, more sisters participating in judicial oversight. We now have empowered and engaged folks to plug in in ways that they just did not see themselves as part of this conversation in the past.
Kanya
Absolutely. I appreciate you both for really leaning in to not just what was a moment in terms of the confirmation of Ketanji Brown Jackson, but really what is to come for not just this first term where she sits on the bench, but this year, the years that follow, the decades and what that will mean for generations to come. I have my Ketanji Brown Jackson glasses sitting on the bookcase for those who were able to get to the court and get some of that swag. That is something that each day I look at and allow to serve as a reminder of the possibilities and the opportunities and the wins, even if they are far and few between how significant they are. It is very easy, very easy to sort of get caught up in the day to day fights that we all embark on, whether it's courts related, whether it's policy related. You both are exactly right. We have got to own and really sit in the importance of some of these great confirmations and allow that to give us fuel, give us energy for the work that we continue to do day in and day out. That has me thinking about, again, all of the incredible work that you both are doing to make sure that our courts are more fair, that they're more representative of all of us. So let me please, please, please acknowledge and shout out the both of you, Kim, Kadida, for the amazing work that you are both doing. And I want to make sure that folks know how they can get involved in this fight. Are there other things that we need to elevate so folks can get more involved in this court's work? And how can folks keep up with the both of you as they partner alongside us to ensure a diverse and representative bench?
Kadida
You know, I'm just grateful for those who, you know, will listen to this podcast today and those who will share this podcast today with people in their circle so they can hear more about this conversation, more about the court work and the fight to protect the independence of the court. You know, when I first started doing this in Pennsylvania back in 2017, you know, there weren't a lot of organizations or grassroots groups or others who were really, you know, checking for the courts. You know, we're all caught in our daily lives and advocating for other various issues that we belong to, an environmental group where we belong to an economic justice group or we belong to an educational justice group. You know, we have to make sure that we are adding in the component of the courts to that work. So if you're fighting for all of those things, fight for the courts at the same time. Add that on to the list of things you are fighting for as you advocate for the various issues that are concerning to you in your daily life. And so you can reach out to various organizations that we partner with in Pennsylvania around this work. Go onto our social media, share what we're posting, because it has to reach these circles. It cannot stay in our bubbles. We cannot hold on to this information. It has to circulate outside of our bubbles. So folks who don't on a daily basis talk about confirmations and blue slips and all that good stuff, right? So this has to come outside of us and we need to make sure that the average Pennsylvanian for me, the average Pennsylvanian and those across the nation, you know, really, truly understand the process and how we get to where we need to be.
Kadida
You know, I like to be able to give a shout out, if I can, to various organizations that have helped me along the way, you know, figure out what it is I need to communicate to those on the ground so that they can better advocate for the independence of our courts. I think about the Leadership Conference itself and how important you all have been to my advocacy and how I utilize your resources in this work. I think of AFJ, I think of the National Council of Jewish Women. I think of the NAACP. I think of Cap. I think of Piper Proteus Fund. I think of the Why Courts Matter family, you know, in Illinois and Arizona and Florida. And folks who have been really fighting for this across the country and we've been doing this in coalition to support each other. And that's what it's going to take to get more wins like Ketanji Brown Jackson. We all need to throw down together, share our resources and support, and lift up one another in this work. So I'm grateful for the opportunity to even be with you today on this podcast.
Kanya
Thank you. Kadida. Kim, tell us, how should we be plugging in?
Kim
Well, so she will rise. We have a judicial tracker retracting the nominations of all of the black women that have been nominated. We have a advocacy toolkit that's on our website to help folks share online, engage, talk with us, share your stories, share why you care. We will be celebrating on October 3rd as Justice Ketanji Brown Jackson takes her first seat or her first day for this upcoming session. Just engage with us. Stay plugged in. We want to keep this momentum. We want to keep all of these new judicial advocates engaged and empowered in this really important fight to keep our courts safe and with integrity.
Kanya
Thank you, Kim. So let me once again thank Kim and Kadida for being with us today. We talked a lot about Ketanji. So look, I'm just saying lots of k names came up, and I'm Kanya, came up in today's discussion. So coincidence? Maybe. But I'm just saying so. Kim and Kadida, thank you so much for being with us today. We truly appreciate you adding your time, your voice to Pod for the cause.
Kim
Thank you so much for having me. Thishas been fantastic.
Kanya
Thank you for joining us today. On Par for the course, the official podcast of the Leadership Conference on Civil and Human Rights and the Leadership Conference Education Fund. For more information, please visit civil rights dot org and to connect with us, hit us up on Instagram and Twitter at Civil Rights org. You can text us text civil rights. That's two words civil rights to 52199. To keep up with our latest updates. Be sure to subscribe to our show on your favorite podcast app and leave a five star review. Thanks to our executive producer Evan Hartung and our production team, Graham Bishai, Bennu Amen, Tatiana Montalvo, Dena Craig and Shin Inouye. And that's it from me, your host, Kanya Bennett. Until next time, let's keep fighting for an America as good as its ideals.