S6 E04: Affirmative Action Means Opportunity for All
Pod Squad
Star Wingate-Bey
student intervenor
University of North Carolina
Genzie Bonadies Torres
Associate Director for the Educational Opportunities Project
Lawyers' Committee for Civil Rights Under Law
Our Host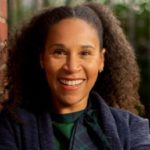 Kanya Bennett
managing director of Government Affairs
The Leadership Conference on Civil and Human Rights and the Leadership Conference Education Fund
Contact the Team
For all inquiries related to Pod For The Cause, please contact Evan Hartung ([email protected]).
Episode Transcript
Kanya
Welcome to Pod for the Cause, the official podcast of the Leadership Conference on Civil and Human Rights and the Leadership Conference Education Fund, where we take on the critical civil and human rights issues of our day. I'm your host, Kanya Bennett, coming to you from Washington, D.C. And to start off this and every show, let me shout out the pod squad who will be sharing their time and talent and take on the challenges and opportunities before us as we work to save our democracy. We have some great folks on Pod for the Cause. Today. I'd first like to welcome Star Wingate-Bey, a 2016 graduate of the University of North Carolina and a student intervener who helped defend UNC's admissions policy in the affirmative action case involving the university. Welcome, Star. How are you doing today? I should also say go heels. I'm a Carolina Law alum. Welcome. Welcome. How are you?
Star
Hi! Thank you so much for having me. I'm doing well. Thanks so much. Yeah, go Tarheels!
Kanya
I would also like to welcome Genzie Bonadies Torres, the associate director for the Educational Opportunities Project at the Lawyers Committee, where her work focuses on providing black, Indigenous latinxs and other communities of color equal access to quality education through immediate legal interventions and systemic policy reform. Genzie, welcome. How are you doing today?
Genzie
I'm doing great and it's great to be with you and Star. Really pumped up for this show.
Kanya
On October 31st, the US Supreme Court will hear two cases that could upend over 40 years of precedent permitting universities to flexibly consider race to promote student body diversity. These cases are Students for fair Admissions versus Harvard and Students for Fair Admissions versus University of North Carolina. Affirmative action is a term used to refer to popular and successful policies that for decades have helped ensure equal opportunity for all. Affirmative action, as discussed in the context of college admissions, is the policy in which some colleges look at race and ethnicity as one factor among many that reflect an applicant's background and experiences. All students deserve a fair shot at going to college, regardless of their income, where they grew up, or their racial and ethnic background. Unfortunately, structural racism and discrimination still prevent all students from having equal access to educational opportunities. Due to persistent racial inequalities in pre-K through 12 educational systems, most students of color and black students in particular, confront barriers to educational opportunities. Despite their talent and hard work. It is impossible for colleges and universities to have a fair admissions process if it completely ignores race and its real life impact in student lives. Additionally, what some may consider to be neutral indicators of merit like standardized test scores and extracurricular activities aren't neutral at all. But are instead often influenced by unfair advantages and disadvantages that fall along racial lines.
Kanya
According to the National Education Association, since their inception almost a century ago, the tests have been instruments of racism and a biased system. Research shows that because the SAT rewards familiarity with white middle class colloquialisms, test scores for black students are artificially depressed by as much as 200 or 300 points. Black Latinx and Native American children still generally have far less of an opportunity to take college preparatory courses, participate in extracurricular activities, obtain instruction in the arts, become a skilled athlete, or earn standardized test scores that fairly assess their potential. And to provide some more context on the cases before the Supreme Court on October 31st and the lower court decisions that preceded the Supreme Court's consideration. Let's talk about Students for Fair admissions versus Harvard. Here, two federal courts have ruled in Harvard's favor, overwhelmingly rejected every argument put forward by Students for Fair admissions. The First Circuit Court of Appeals and the United States District Court for the District of Massachusetts have both affirm that Harvard's limited consideration of race in undergraduate admissions decisions is consistent with and supported by long standing United States Supreme Court precedent. Based on modeling from the Harvard Class of 2019, if race were to stop being considered, the share of black, latinx, native Hawaiian and Pacific Islander students would drop by nearly 50%.
Kanya
And in Students for Fair Admissions versus University of North Carolina, the district court's decision upheld UNC's consideration of race as lawful, fair and necessary as part of UNC's holistic admissions plan to ensure its doors remain open to talented students from all backgrounds. This is a hallmark practice of a public institution. We know that top public universities and states that ban affirmative action have lower graduation rates for black students 78%, compared to 87%, and larger gaps in graduation rates between black and white students compared to similar institutions in states that allow race conscious admissions is also demonstrated. Also critical to the district court's outcome in the Carolina case was its recognition of the important testimony of eight UNC students and alumni who confirm that exposure to diversity in college is necessary to prepare future leaders for their careers. The attacks on affirmative action and higher education are just one piece of a broader crusade against civil rights and multiracial democracy. This is about the right of students of color to have the chance to pursue their educational dreams and have equal access to higher education and the opportunities that result from that access. So Genzie and Star, what is at stake for college campuses if this case is overturned?
Genzie
At stake in this case is a college's ability to consider race as one of many factors to better understand an applicant's experiences, talents, contributions and ability to thrive both on campus and after graduation. And what we know is that race continues to matter in this country. It matters in terms of both the barriers that students face before college, and it also matters in terms of their joys and their strengths and all of the ways that they form unique perspectives that can really enrich a learning environment. And so in order to fully capture those strengths and those experiences, they need to be able to reference all forms of their identity. That means their socioeconomic status, where they grew up, their parents backgrounds, and also their race and ethnicity. And what this case is trying to do is single out that one identity and ban any discussion of it, any consideration of it. And the ultimate result is that highly talented students of color will not be able to tell their full stories and have the same shot at having the university recognize their strengths. The result from that is that fewer students of color apply to these elite colleges, and also fewer students of color end up attending them. And we know this both from experience. The states that have banned affirmative action have seen significant drops in Black and Latinx students. And we also know this because of the record in these cases, we represent students both in the Harvard and the UNC cases and to provide some numbers to it. The simulation showed that if Harvard stopped considering race, the numbers of black and Hispanic students would drop by about 50%. That's about 1000 students on campus over the four years. And these are campuses where there's not enough students of color already. And that the students of color who do go to these schools go on to be incredible leaders within their communities. So I also want to say that it's not just colleges that lose out, but it's our entire society at large.
Kanya
Star, let me have you jump in on this, too. As a recent UNC graduate and UNC obviously being the center of one of the cases before the Supreme Court. If affirmative action were banned at an institution like UNC, what would that mean? What would happen?
Star
I think it just greatly affects your as a person of color or a black student, your experience on campus. I think it would greatly lower retention rates for students of color that are already can be quite low. You know, when you come to a place like UNC, you want to feel seen and you want to feel like you have a community and you want to feel like you belong there and that you're valued for what you bring. And I think that the less diversity that there would be on campus because of this rule, you know, of having less affirmative action, I think it would be harmful to students of color coming in. They would have, I think, less community on campus, less of a safe space to learn and explore and grow. And I think it would hurt education in general for all because we all benefit when our classes are more diverse and when we're hearing and learning from people with lots of different experiences and backgrounds from us.
Kanya
Genzie, I want to go back to something that you said just a minute ago about the implications for states where affirmative action has been banned. I often think about Michigan, obviously, which was at the center of the affirmative action debate about 20 years ago, and I think about California. So can you talk about what we have seen in states where affirmative action has been banned, more specifically.
Genzie
In both of those states, once the bans passed, there were immediate drops not only in the number of students of color on campus, which I think is important, but also in the number of highly qualified students of color applying to those schools. And that's in large part because what this signals is that these elite schools are not welcoming to students of color. They don't want to hear their stories. They actually want to censor a certain piece of their lived experience. And because of that, those highly qualified students of color are less likely to apply. And this then leads to fewer students of color on campus, which can then result in a downward spiral because you have fewer students of color who are often the key ambassadors for recruitment and retention. And this was exactly what was seen in California and Michigan. Students of color on those campuses and in Texas reported higher feelings of racial isolation, higher feelings of racial hostility on campus, and experiences that have no place within a educational environment that is meant to train future leaders of all backgrounds. So we cannot allow for our entire country to go through the same harms that Michigan and California have experienced.
Kanya
So let's talk about what role race should play in college admissions decisions. So, Genzie, let me go back to you. Let's talk about that. We have seen the fallout when a state does ban affirmative action, what role should race be playing?
Genzie
It's critical to understand that the current precedent, which means the current court cases only allow for race to be considered in a very limited but meaningful way, which means that it is always part of a holistic contextual process where admissions officers consider race as one of a multitude of factors. And they always consider those factors in tandem and they consider all diversity factors as well. So they consider where one grew up and one's background in terms of high school and neighborhood and zip code and race and ethnicity, and they consider all those diversity factors for admission. At the current moment, it's not allowed to apply bonus points. It's not allowed to have quotas. And the records bear this out. Both Harvard and UNC were engaged and are engaged in a highly individualized process where race helps to contextualize what the admissions officers know about the applicant. But they're never looking at it in a singular way, and they're never treating applicants differently in terms of tracks or in terms of how they're treated. Everyone's background is valued and all diversity interests are part of what is considered.
Kanya
Star. Let me ask you this question, too. I mean, I'm thinking about my identity as a black person, my identity as a black woman. If I could not signal that in applying to we're talking, obviously college admissions here, if I could not identify myself as a black woman and applying to schools, I really struggle with how I would approach my application. So, Star, talk to us about what it would mean if you had to contain your identity as a black person, as a black woman.
Star
I think it's important that race is considered an admissions. I think that you can't separate your race from your experiences, race, colors, everything that we do growing up, where you go to school, how many resources that school has, what access you have to clubs, groups to apps, or IB programs at your school has. To whether you have prep for the SAT, you know that experience and me being a black woman, I think that it just adds a layer to all of the things that I bring to the table. I don't think that you can separate those things. And I think that when colleges are trying to build a community on campus, that it should be considered what kind of community do I want to have here on Carolina's campus? How do we want Chapel Hill to look? I think that race is an essential part of that, because not only, like I said, put into context everything that you may have your whole application, how were you able to access the different things or, you know, the clubs or all of that that you're putting forward? And then when you're trying to build a community on campus, that is to foster conversation, foster educational discourse, what do you want that to look like and how do you want people to feel? And I think that race is essential in both of those aspects.
Kanya
One thing at play here is this idea of merit. So we're moving away from race. You know, affirmative action, opponents critics are suggesting we need to do away with race. What we need to focus on is merit. Merit, Right. And there's this idea that some kids deserve a place at educational institutions more than others. Let's talk about that approach, that ideology. What are the flaws in that? Does that actually perpetuate racial discrimination?
Genzie
So in response to your question, it definitely does perpetuate racial discrimination. Since black and Brown students have been accessing our schools, their place within the school system has been questioned. That's as old as our country itself, and merit has been used as a tool to justify racism and exclusion of those talented students. So let's talk about some of the criteria for so-called merit. We have standardized test scores where there is study upon study showing two things. The first is that it has no meaningful correlation at all with your actual potential to thrive on campus. It is most correlated with your wealth and your privilege. And students who do not get as high scores do exceptionally well on these campuses. Instead, again, it is rewarding those with money and those with privilege. The second thing to note about these tests is that there is study upon study showing that they have racial biases built into them against black and brown students, not only because of the economic wealth gaps in this country, but actually because they were developed in a way that has cultural biases that undervalue the knowledge and the skill set of black and brown students. All of these things, in my mind are intentional. It is a way to resist expanding access to resources. It's part of the reason that race conscious admissions is so important so that schools can actually recognize that context, recognize those backgrounds, and better identify the best students who can carry their missions forward. I do also want to point out that the places where affirmative action are being challenged are schools that, for most of their history have been racially exclusive. And that's particularly true at UNC, which excluded black people for most of its history and only recently has started to make steps to progress towards a more equal and equitable admissions system that welcomes and educates everyone in the state. It's important for us to know that these policies are not ahistorical, but actually deeply informed by our country's sordid history of racial discrimination.
Kanya
Yes. Thanks, Genzie. Star, let me have you jump in and react to that. Especially this piece around UNC, historically keeping black students out of it, student body population, really sort of the attempts that UNC is making right now to have a student body that is more reflective of the country, more reflective of the state should not be anything that is controversial, nothing that we should be doing to discourage. Can you talk a little bit about this idea that merit is what is going to bring you to a university? Again, especially an institution that historically as Genzie has discussed, has excluded students of color, black students in particular?
Star
I always just like to say that no one is owed a spot. You don't deserve a spot just because your legacy or you did well on your SATs or because you're white or anything. I think in order to address a problem like lack of diversity, you have to name it and you have to go out of your way to address it. At a place like UNC, that has historically I mean, it's the first public university in our country. It has a long history, right, in North Carolina, in our segregated South. You have to take these steps to consider race as a part of admissions to even make those baby steps to start having a more inclusive and diverse campus. Affirmative action is the bare minimum that universities need to be doing to create these spaces, to bring young people in, to prepare them to come out into this world as young professionals. You do need to go out of your way to consider race, to build these inclusive and safe communities on campus, to then create these professionals that we're putting out in the world. When I got into UNC, my sister went as well, and my mom went actually, and my mom at work would have white coworkers come up to her and ask her, What did you do to get your girls in? Because my, you know, sister, cousin, nephew or whatever, he didn't get in.
Star
And he's really smart. It underplays, right. All of the hard work that students of color do as well to get into these schools by saying that they're only getting in because of race and not because of merit. And then it plays out interpersonally. With these attacks on what special thing or what did you pull to get your kids into school when so-and-so didn't get in because they are super smart? Again, like I like to say, no one is owed a spot on campus. And so we all work hard and we all have merit, right? And that's why we're on campus at all. I think our backgrounds are just different. So what needs to happen is once you get to campus, how do you retain these students? How do you make them feel like they're welcome on campus? How do you make sure that their opinions, their experiences are valued and valid? We kind of mentioned this earlier, but I think affirmative action is the bare minimum that colleges should be doing. And then the next step after naming the problem is how do you create a community and a campus with professors, faculty, board of trustees all the way up that is welcoming and safe and is valuing these people of color that are coming on to UNC's campus.
Kanya
There's this perception that all we have to do is really just sort of show up, be black, and that checks the box and we are admitted. Are there other myths like that that surround affirmative action or are there other things that we should put out on the table for folks to understand and process? What should we be dispelling for our listeners? Genzie, are there other things that folks need to know about affirmative action that they may be misunderstanding in this moment?
Genzie
And if I could actually highlight two, that would be great. One ties to what you all just shared. Sometimes we hear some from the justices on the court that that stigma itself comes from the consideration of race within the process. Right. And that if we just stop considering race, black and brown students wouldn't have their places questioned on campus. And I'm going to take us back to California, Michigan and Texas, where black and brown students report that even though the state is not considering race within their admissions, fellow students, parents, conservatives, they are questioning the right of those black and brown students to be on campus, and they cloak it in different ways. They say, Oh, you got in because of where you grew up and that they wanted to have geographic diversity. But no matter what it is, they find a way to question that presence. And so I want to emphasize the importance of continuing to honestly say we have to consider race as one of many factors. The second myth that we often hear is that, well, you could just consider socioeconomic background and that would be just as good, if not better. It's considering race. And there's a couple of problems with that. We should state outright that you should consider both.
Genzie
Both are important. There should be more of both on college campuses, but they do provide distinct benefits. They do relate to distinct experiences and often intersectional ones, too. As our clients explain a lot of the challenges that they experience in their K- through-12 education was related to their race and not their socioeconomic status. They weren't tapped for gifted programs or there was a skepticism about letting them into AP courses. Similarly, they talk about having to police themselves in certain situations because of the stereotypes that they were facing because of their race once on campus. Racial diversity also has distinct benefits from socioeconomic diversity. We have one client who talked about how when she walked into a classroom, she would mentally count the number of black and brown faces in the room. And when she was in spaces that had higher levels of black and brown students, she felt more comfortable sharing her opinion and being more confident. Similarly, there's research that shows that when there are greater numbers of students of color within a space, people of all backgrounds are more likely to bring up racially salient issues. It's a visual cue for people to think more deeply and take the conversation to a different level.
Kanya
Star, what do you want to add to that? Any myth to dispel any experiences like the ones Genzie just touched on in terms of how you may show up in a particular environment based on the mess that you have to dispel in your day to day as a black woman.
Star
I think that one of the myths to dispel is that it's unqualified students of color coming to Carolina over, quote unquote qualified white students. That's not true. I think that race informs, like I said, we're all dealt different hands because of our race. And so it informs maybe where you went to school, what higher level classes you were able to take. But you come to Carolina and like Gen-z said, that doesn't share anything about your potential once you get to Carolina. I think that's the biggest thing is getting there and then feeling like you're in a space where you can learn and grow. But yeah, I've experienced that myself. I think I had two black professors while I was there and in the classes with them where we had a more diverse student breakdown in the classroom, I think we had more fruitful conversations. I think we were able to delve deeper into text and what we were reading, and I think we were able to have a discourse because we felt more comfortable because there was a more diverse set of students. I have been the only black person in a classroom and coming in to those types of rooms, I often felt like I was the token or a sole representative for my race.
Star
And that can be exhausting. It can be a burden to have to come into the room every day knowing that you may be the only person with your perspective, that you may have to be the person that raises their hand and is and has to be maybe not the contrarian, but the fact checker. Oh, that's actually not true. Oh, actually, we need to think about it this way. This is why this is actually racist. This is why this has these undertones. And depending on the subject matter, you can sometimes have to come into class with your guard up. You don't know what's going to be said that day in class by your peers or your professor. I don't think that's conducive to learning. It doesn't feel as safe, maybe always to speak up for students of color, especially when they're in predominantly white classrooms with white teachers. When you're in a more diverse classroom, you have more fruitful conversations, and it's a better educational experience, and that's vital on campus.
Kanya
You are taking me back to my Carolina law experience. And let me say it sounds very similar to what you experienced in undergrad. But let me, let me stay focused on this important and this important conversation. Yes. Yes. Despite all of the controversy, despite these cases reaching the highest court, most folks are in support of affirmative action. I want you to talk a little bit about that support and how we can really use that to mobilize and rally here in this moment.
Genzie
The Leadership Conference actually has worked with different polling groups, too. And recent polling found that 87% of respondents believe that all students, no matter what their race and background, benefit from college campuses that reflect the diversity of who we are as Americans. And that same percentage of white respondents agree with that. So what can we do together? We need to stay informed. We need to speak out, and we need to recognize the importance of standing together around this case and these issues. This case is about, at its core, questioning the ability of people of all racial backgrounds to access a high quality education and participate in our democracy. And we have to take that very seriously. It's not limited to just UNC and Harvard. What they're seeking is to overturn over 40 years of precedent that acknowledges the progress that we have to make as a country towards a better future that engages people of all communities and walks of life. And similarly, we have to be aware of what's under attack. Right now, it's race conscious admissions, it's affirmative action in higher education. But the same groups that are bringing these legal challenges have also brought challenges that are trying to topple diversity equity and inclusion programs that are trying to stop policies in the K through 12 space that don't consider race, but expand equity through things like getting rid of admissions fees or considering zip codes and letting in the highest achieving students by high school.
Genzie
And so even though that's not what this precise case is about, it's the same players and they've signaled in their briefs that that is the next line of attack. And so it's essential that we stand up. We say this is not okay, we're going to be loud and we're not going to let you roll over the progress that we have been making in recent decades. So no matter how this case turns out, we're going to continue to push on all fronts to be bold, to be honest about the truth in terms of what this country needs and what colleges need. One thing to know about these cases is that there is an absolute absence of evidence in terms of the student experience. So the plaintiffs in this case, who are bringing these challenges allegedly on behalf of discriminated students, presented absolutely no student testimony at the trials. They also presented absolutely no student application file that indicated any discrimination. They could point to no student who was admitted to UNC or Harvard who didn't deserve to be there. And so even though they spin this narrative about who is deserving and who is not, the evidence aligns with experience and shows that every single student who is getting into these schools is incredible and got there because of their hard work, their perspective, their creativity, and does exceptionally well on those campuses and far beyond. So it comes down to both the research and the record.
Kanya
Thank you for that very critical flag, Genzie. So Star, tell us a little bit about yourself and your experience at the University of North Carolina.
Star
I'm from North Carolina. I'm from Durham. My mom went to UNC, so I was always a Tar Heel fan. I know I say Durham, There's no Duke, none of that. And I was a Carolina from 2012 to 2016. I had a great experience at UNC. I think that's partly because I had some found communities there. I was part of many groups that were primarily black, including my dance team. My personal friend group was very, very diverse and that's something that is important to me. So I sought that out for myself. It was a fun four years. I studied communications with concentration in media production with a minor in history. I'm a producer now at an advertising agency in New York City. It was great.
Kanya
I'm so glad to hear that you had a wonderful Carolina experience. I know that you helped join this case. You have served as a student intervenor in the Students for Fair Admissions versus University of North Carolina case because you want to while you have a great experience, Right, Because you also want to ensure that those students who are coming behind you have a similar experience. And. Also because there are, of course, ways to continue building and growing and perfecting the experience that students of color, black students in particular, have on campus. So can you talk a little bit more about your goals in joining this case and the experience you want others to have those Tar Heels who will follow?
Star
While I had a great experience at UNC, I think it's important to note that the spaces that I found, those diverse spaces and the programs that I was a part of, I had to seek out. I don't think that other people would have the same experience without looking for a specific group of people. You know, we have our black student movement. We have many groups on campus, including like the dance team I talked about. We also have a program called Carolina United, where you have to apply and you go for like a week right before school starts and you spend that week talking about the intersections in which we all live. So we talked a lot about race, sexuality, mental health. It was probably the first place I learned about people that are non-binary and that experience I learned about people who are a part of our community who were Latinx and maybe undocumented. So we spent like a week sharing about these experiences that we all come from and how we all want to build this Carolina United community and how we wanted to take this open conversation, open dialog, and build this empathy for each other and bring that back to campus.
Star
I think it's important to note that students on campus are already building these communities for themselves and are doing the work. Students of color are doing this work to build and find community for themselves. And I think that I joined this case to continue these efforts to help kind of create this UNC that I wish I had had, which is one where these types of programs and these smaller groups are well funded or well supported by faculty to help students who are coming onto Carolina's campus feel already like they should belong. So that they can see students arriving on campus, students of color, people that look like them feel like they will come to campus and feel valued in their classrooms. Diversity and inclusion is really, really important to me, so it's been an honor to be a part of this case and help do what I can to build a UNC that I think I would have really benefited from had I had.
Kanya
And not to get ahead of where the Supreme Court may land on this. But if the court were to take away affirmative action, what would your story look like? The story of your peers, fellow black students? What would those stories become? What would that experience on campus look like?
Star
That's like scary to think about. I think there already isn't enough diversity from the student level all the way to the faculty, to the leadership and then the board of trustees. And so I think it would be much, much harder for a student of color or a black student to come on campus and thrive. I think retention rates, which are already pretty low at UNC, would plummet. I think the education that everyone gets there would suffer from having a less diverse community. We all benefit when our classes are more diverse, when our teachers are more diverse, when we have more experiences to pull from and talk about and discuss. And so I think it would take a hit to not have the diverse students coming in if this were to go forward.
Kanya
I think you're right, Star. I hope that is not the outcome that we face before this term is up. Star Is there anything else that you want to get on the record here?
Star
To me, race based admissions and affirmative action is not about students of color coming in and taking these spots away from white students. To me, it's about students and communities that are normally overlooked. Being given an opportunity to come and get a high quality education. Like I said a bit earlier, you can't fix anything without naming the problem. And part of that is saying if we want a more diverse community and if we want to put out a more diverse set of leaders into the world that graduate from this institution, then we need to admit more black students, more Latino students, more indigenous students, more students of color. And that to me, is the only way to make it work. And then I'd also just like to add that affirmative action is the bare minimum. It's once these students get on campus, that's when we need that support, those resources. We need higher up people in admin pouring into us to make sure we stay all four years and graduate on time and then land jobs or whatever it is that we'd like to pursue after we graduate.
Kanya
Let me offer our gratitude to the Amazing Star and the amazing Genzie for joining us today. We truly appreciate your time. We truly appreciate your voice here on Pod for the Cause.
Genzie
Thanks so much for having me on. It's been a great conversation and I'm really excited to work with you and all of the listeners to continue to build a better future.
Star
Thank you so much, Kanya. This has been a great conversation. So awesome to be here. So thank you.
Kanya
Thank you for joining us today on Pod for the Cause, the official podcast of the Leadership Conference on Civil and Human Rights and the Leadership Conference Education Fund. For more information, please visit Civil Rights.Org and to connect with us. Hit us up on Instagram and Twitter at @Civil Rights. Org. You can text us text Civil rights. That's two words Civil rights to 521999 to keep up with our latest updates. Be sure to subscribe to our show on your favorite podcast app and leave a five star review. Thanks to our executive producer Evan Hartung, and our production team, Graham Bishai, Bennu Amen, Tatiana Montalvo, Dana Craig and Shin Inouye.. Special thanks to our education team, Liz King, Hilary Medina Loveless, Steven Almazan, Anna Bien, Shekinah Hall, Matty Goldman and Sofia Costas. And that's it from me, your host, Kanya Bennett. Until next time, let's keep fighting for an America as good as its ideals.