S6 E05: Now What?: Post-Election Accountability
Pod Squad
Paige Fernandez
National Organizing Manager
Center for Popular Democracy
Tanya Clay House
Executive Vice President of Campaigns and Advocacy
Hip Hop Caucus
Our Host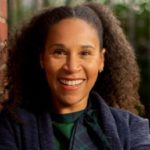 Kanya Bennett
managing director of Government Affairs
The Leadership Conference on Civil and Human Rights and the Leadership Conference Education Fund
Contact the Team
For all inquiries related to Pod For The Cause, please contact Evan Hartung ([email protected]).
Episode Transcript
Kanya
Welcome to POD for the Cause, the official podcast of the Leadership Conference on Civil and Human Rights and the Leadership Conference Education Fund, where we take on the critical civil and human rights issues of our day. I'm your host, Kanya Bennett, coming to you from Washington, D.C. and to start off this and every show. Let me shout out the pod squad who will be sharing their time and talent and take on the challenges and opportunities before us as we work to save our democracy. We have some great folks on POD for the cause today. I know I say that every time, but we really do have and I love all my former guests too, But today we really have some great folks. We have Tanya House and Paige Fernandez. And in full disclosure, I have worked with these two ladies over too many years that I care to broadcast at this time. And I'm just so happy to be in conversation with them today. So let me properly introduce them. Welcome. Paige Fernandez, the national organizing manager at the Center for Popular Democracy, which builds organizing power to transform local and state policy through partnerships with community based organizing groups nationwide. Welcome, Paige. How are you doing today?
Paige
Thank you, Kanya. I'm so excited to be here and honored. I was asked to be on with you.
Kanya
Me too. Happy you are here Paige. Let me now introduce Tonya Clay House. Executive Vice president of Campaigns and Advocacy at the Hip Hop Caucus, which connects the hip hop community to the political process to build power and create change. Welcome, Tanya. How are you doing today?
Tanya
I'm just fine. And I'm also equally thrilled to be invited. Thank you, Kanya, for reaching out. It's great to be back in the fold.
Kanya
We are happy to have you back in this mix, Tanya. Before we jump into today's discussion on civil rights advocacy and organizing election, I want to offer some framing for the conversation. When Election Day is over, many of us pat ourselves on the back. We've done our civic duty. We have educated ourselves about the candidates. We have talked politics. Perhaps we've even worked on a campaign or served as a poll worker. And importantly, we have voted. And if things have gone our way, our candidate of choice was elected. We breathe a sigh of relief. We plan to sleep a little lighter and we sit back and watch our elected deliver on every campaign promise they made. I know our listeners know better, and I know we all wish it were that easy post election. We still have work to do. Actually, we have more work to do. We must now hold elected officials accountable for the promises they made while on the campaign trail. And in this moment in history, when we find ourselves confronting election deniers and insurrectionists, along with the rollback of many civil rights and civil liberties, the right to vote, the right to an abortion, the right to so many hard fought gains, accountability is critical. So how do we do this? We do this through advocacy. We do this through organizing. And we do this as a collective with our strength in our numbers, in our majority.
Kanya
We do this by deploying tactics new and old. We look to the civil rights movement of the fifties and sixties, when a people powered movement organized around a set of demands and forced change with elected officials and the status quo Jim Crow. And just as we did more than 50 years ago, we look to you, a new generation of organizers and advocates who will fight for the rights of all marginalized and underrepresented people and fight for our majority and our democracy. Coupled with these old school tactics and new school ways. I.e social media, we have no reason not to hold our electeds accountable. Now look, we know it is not that easy. We can't just tweet or TikTok alone to get our lawmakers to subscribe to our agenda. Our opponents have these resources, too. We need to coordinate, strategize and stay the course. And that is why I'm so happy to have Paige and Tonya with me today to figure out how we do just that, to hold lawmakers accountable post election. So, Tanya, I'm going to start with you. I'm going to ask you to tell us a little bit more about the Hip Hop Caucus, one of our coalition partners. We are so happy to have you in partnership. Some of the campaigns that you are running this year and how you plan to hold electeds accountable post election around those campaigns.
Tanya
Well, thank you for this opportunity. As I indicated earlier, it's great to be back in the fold. I've been away for a minute actually supporting organizations, as you know, in philanthropy and the voting rights front. And I felt the need and the urge and the calling to come back into the civil rights community. And being here at the Hip Hop Caucus is particularly special because the caucus is actually celebrating its 18th birthday this year. We say that in the context, hey, we have the right to vote and bringing attention to that and many sectors. The Hip Hop Caucus has been around and it began years ago with kind of the vote or die campaign with P Diddy and Jay-Z. And it evolved from there in the context of ensuring that we needed to engage the hip hop community and the generation and those that listen to this genre, which includes all of us actually, and also the larger bipoc community to educate and understand through cultural awareness and through how it is that we engage each other on a daily basis, that being a part of our democracy is continual and that this is something that we have to choose to be a part of and to impact, and that it's not something we can stand by and watch happen around us. Hip hop is by its calling. It is something that is attempting to create change and hip hop is impactful in that way because it really pulls people into seriously think about what's happening around you, the creativity that it brings to the table in terms of understanding how people are existing in their daily lives, how it is they are being impacted by gun violence, how they're being impacted by the schools that are in their neighborhood, that are not teaching their kids how they're being impacted by climate change.
Tanya
All of that is part of the genre of hip hop, and that's what we're trying to elevate. And we have encouraged in what we're doing now. We have a number of campaigns that were involved in this is all a part of, as I said, trying to engage our community. One of our bigger campaigns is think 100%, which is our climate justice environmental justice campaign. And we do that because we recognize that it is not known as much in our communities and is spoken about as much about the impact that it's having. The Bipoc communities are the ones that are especially impacted by the pollution that's ravishing our society, that's impacting our kids, why they have asthma, why they have a lot of other effects that we didn't use to have to deal with. We have another campaign called Justice Paid in full looking at our economic justice issues and how that's affecting our families. We have our Respect My Vote campaign. That's how we initially started. It's called Respect My Vote. And I actually am in Georgia right now in Savannah, getting ready for a get out the vote drive. Our last one before the elections. We also have our Good Trouble campaign, which really focuses on getting in good trouble as John Lewis and ensuring that we are promoting the rights within our democracy on all facets, including education reform, dealing with hate crimes, dealing with so many issues that I know we work with on the leadership conference. So those are the campaigns that we are involved in, and there's more to come. As I said, I've come in and we're going to keep going and pushing forward. And so I'm excited to be a part of this evolution, this expansion that we're involved in right now.
Kanya
Thank you so much for that, Tanya, and happy birthday to the Hip Hop Caucus. 18 years young. Tremendous work that is being done there. And so happy to have this constituency in the mix as we work to advance a shared civil rights agenda and hold electeds accountable there. So, Paige, let me bring you into this conversation. Can you talk to us about a campaign that the Center for Popular Democracy has been engaged with this past year or so and how it plans to hold electeds to that campaign promise, any campaign promises that were made post-election.
Paige
So the Center for Popular Democracy is exciting and unique and that we're a network of community based organizations across the country. And there is a common agenda and a common thread that you find throughout the work, regardless of what state and locality it's taking place in. But there are a number of campaigns that are affiliates and partners are working on throughout the country, and all of them really touch on the issues that matter most to the communities that we work with, that we see over and over again repeated by the communities, talking about quality public education, job security, living wage and sustainable jobs, addressing the climate crisis, health care, and then the ones I work on most closely, which are all related to justice transformation, which for us at CPD, means investing in thriving communities and infrastructure instead of criminalization and punishment and the carceral system in its entirety. So across our network, our affiliates specifically engage in strategic issue campaigns that are year round. And so election cycle, we have specific electoral campaigns that affiliates are engaging on, but we're also still pushing our issue campaigns. And one of the threads of our work is trying to remove police from schools and instead invest in counselors.
Paige
And so what that means for a lot of our affiliates is engaging not just in these high level elections that we're seeing, these federal elections, that a lot of the tensions on not just engaging in those, but also engaging in school board election. How do we ensure that our school board is really fighting for our children and is investing in their care and their mental health care and not investing in their criminalization? How we hold them accountable is that elections are just one piece of the work. Our folks are showing up 365 days out of the year. They're talking to their neighbors, they're knocking doors. They're going to city council meetings, they're going to school board meetings. When their representatives come down, they're showing up at their meetings and asking, what about those demands that you promised in your election cycle? So that's how we're holding them accountable, is by consistently organizing and engaging and building that power. So it's not just election cycle where they feel the pressure, but constantly year round.
Kanya
Absolutely. Paige, let's talk about that some more. Let's talk about sort of what this looks like in practice when you are holding elected officials accountable. So, Paige, you talked about folks going in to lawmakers offices, town halls, different spaces, and continuing to hammer home what it is folks want to see why it is folks elected, these lawmakers and what it is they need to do to honor the agenda that got them to office. Tanya, can you offer some of how the Hip Hop Caucus is in its day to day ensuring that its constituency, its membership is showing up to remind lawmakers of how it is they are to get this work done?
Tanya
We're doing it in many ways. The Hip Hop Caucus is by the title. We engage with influencers, engage with celebrities, but those who are in the community, who are in relationship with the demographic that we are trying to touch. And part of our mission is to be in relationship with them daily, not only through social media, obviously, because that's much of how this generation is engaging, but also old school, right? So being on the ground, having conversations, real world conversations in which we are posting town halls we're having, Eden's said. We're doing this GOTV event today in which we're actually doing something at a skating rink. We're bringing people together to socialize, but also to educate. We're educating those that are coming about, Hey, look, this isn't just a one time thing. As Paige indicated, we have to hold our electeds accountable the day after the election. We do that by reminding them that this is something that occurs through your continued engagement with the Hip Hop Caucus. We will provide you with the resources, with the understanding of how things are affecting your particular community here in Savannah, Georgia, or in Raleigh, North Carolina. What is happening in your school board elections right now? What is happening in your district attorney elections? Like what is going on that is going to impact you on a daily basis so that you can take the time and we will direct you in that path by saying, look, these are the things that you can do right now in order to have an impact and show up and say, hey, we matter that we're here, you're in office.
Tanya
And regardless of whether or not we voted for you or not, you are representing us. And for us, it's about educating our generation. And as I said, the larger Bipoc community about understanding how our process works. I think that's a lot of what's missing these days. Also, right now, we don't teach civics in school. The newer hip hop generation didn't get the training that I received. You're younger than me, Kanya, so I'm not going to assume that you received it. I know that I remember my civics class, but that no longer exists for most and for those that are in the newer hip hop generation. And so we are educating, informing, and then laying the groundwork for people to be activists on their own right and to not wait. And so they can be influencers in their own right about what is happening in their community.
Kanya
Thanks, Tanya. Maybe a little younger. Paige. I know. I know. Definitely younger. So, Paige, talk about the point Tanya just made in terms of this real need, not just to educate folks about the issues themselves, but this need to educate our communities about how to actually do this work, what it means to engage civically, what it means to hold your lawmaker accountable. Can you talk about some of the work that has to be done to get folks to wrap their minds around the civic responsibilities that go beyond voting? How do you bring folks in? How do you enlighten them?
Paige
I think election cycles present a really exciting opportunity to talk to folks about that. I think one of the best things about get out the vote weekend and the door knocking that leads up to the elections. As somebody who lives in Philly, there's a lot of it going on right now. So like is the opportunity to talk to people about the bigger issues. And you see a lot of grassroots groups doing that, you know, who might not be really excited about a candidate. But hey, these are the issues that this candidate is talking about and this is why it matters. This is where we stand on it and how you can get involved year round. You know, talking to people about what the budget cycle looks like, how they can get involved in that. What bills are happening on the federal level that matter that these Senate races will impact. Right. So really having those conversations, I think election season really presents an opportunity for us to engage in those discussions. But I think at the core of what we're talking about here is organizing, right? We're talking about how we build power long term, how do we activate people long term so that they harness their power they already have and are able to use it, are able to really build on it.
Paige
And I think that's at the core of organizing, is building power from the ground up with the people most impacted by the issues that we're seeking to address at the forefront who are developing demands and following those through. So I really think it's about bringing people into the movement and having those conversations. And a lot of organizing isn't super glamorous, right? It's not always fun to have to go knock on people's doors and they're not happy that you're there because they're in their lunch break and they don't really want to talk to you. But those conversations matter. And so kind of doing that work is really important and vital and to continue it outside of the election cycle, I think, you know, this presents us with an opportunity to talk to people, to talk to voters, But we have to extend that outside of this as well.
Kanya
Yes, you're right, Paige. And I want to go back to something you just said about really building power from the ground up. You both have talked about a bunch of races where we should be engaged. We talked about school board races, day races. Paige, you just mentioned races at the federal level. Our senators, we are Washington, DC based organizations, right? Working to build power from the ground up. So I want to talk a little bit more about exactly how we do that rooted here in Washington. But obviously, we want to have reach throughout the country in localities. We want folks to understand that this work is really integrated and sort of what you do locally is going to have impact at the state level and it's going to then have impact at the federal level. So, Tanya, can you talk a bit about sort of this integrated approach to our work, to the organizing, to the advocacy and how it is we can hold folks accountable in this through line from the local to the federal?
Tanya
Well, I appreciate that question because it's fundamental to how it is we're going to create change. It's always been from the bottom up, real longstanding change. I think there's always throughout our history, we have federal laws that are passed that force major change. But you still then have to change the mindsets of people in order to ensure that long term change. And so with the Hip Hop Caucus, we have people on the ground we call our pressure squad leads that work within different cities in order to engage in relational organizing, which is essentially getting to know your communities, making sure that you're developing the necessary connections so that you can have a conversation without them slamming the door like Paige said on your face, and so that they will actually answer your email or respond to you when you say, Hey, this is going on and this is something that we want you to pay attention to. This program was set up in an effort to ensure that we're reaching the community where they are. People can be their own influencers and they can use their own network in order to engage people. We work in the States right now. We have a number of priority states which we actually have people on the ground, not only through our pressure squad leads, but also through our staff. And so hip hop is actually bicoastal. We are both in the D.C. area but also in California. And we have staff on the ground where I am in the D.C. area, in California, we have staff in Charlotte, in North Carolina, we have staff in Atlanta, in New Orleans, as well as Pennsylvania. So there are many places in which. We are working on the ground and trying to help those there to understand that when we send you this information about a bill that is being passed, it's going to impact how it is the zoning that's going to occur in your city that will determine whether or not you're going to be putting another plant within your area that's going to fundamentally impact the amount of pollution that is going to be affecting your house or home and your children that you writing this letter, are you calling your state representative is actually more important than you just signing on to a global letter because they do care about their constituents. You're the ones who are voting them in and trying to make sure that we explain and engage them. And that type of grassroots organizing, which I recognize and I know is important. I know that the members would listen to that because they want to hear from their constituents whether or not you vote. Again, it's not about who you voted for. It's about you are representing me here and this is what matters to me. I know as a former staffer, Tanya, you know this both in the House and Senate, when our lines start blowing up over something and I was like, oh, goodness, what's going on? It matters.
Tanya
And I have to make sure that we are alerting the members like, Hey, you got a whole bunch of people calling in about this issue, right? We need to actually pay attention to it. And so it really does matter. It affects how it is that those members are going to respond or not. That is something that is integral to what it is that we're doing. We also take advantage of the community and the local influencers, like your radio show host, your deejays, those that are on your local TV stations, those that are in the community doing a lot of different work. They matter because they have a following that is oftentimes much more representative than, say, the Taylor Swift over here or the J.Lo. You know, yes, they are global in many ways, but somebody who's in your community that you have a relationship with and maybe respect in that way is often going to have much more impact for the people that we're trying to get to than somebody who I mean, we all love Beyonce, but still, you know, her saying something might get a lot of people, but actually somebody in your community that you listen to every morning driving into work on your local radio station, you're going to say, hey, wait, what are they talking about here? Okay, maybe I need to pay attention to that. And so that's one ways in which we want to make sure that we are engaging people.
Kanya
Paige, talk to us about how the Center for Popular Democracy does just that sort of gets us outside of this Washington bubble where we think, right, the world revolves and really uses what is happening at the local level, at the state level to inform what should be happening here in Washington, where we are setting policies for the entire country.
Paige
Again, referring back to the fact that we are a network of community based organizations, right? So these local priorities translate to the state level and then to the federal level. I think, you know, I've talked a lot about this already, but thinking about the school to prison pipeline, right? We have the youth mandate and people can sign on to the youth mandate, which is asking for the Biden administration and Congress to end the school to prison pipeline, to invest in supports for our students and not criminalization and police and schools. And while that's a federal demand that a bunch of local organizations demanded, they're still advancing their priorities on the local level to remove police from schools, to invest in alternative restorative justice measures in schools that are not reliant on punishment. There's really that communication, right? We have a network of people and organizations who are constantly talking and learning from each other, who are making sure that they're coordinated and then who do come together. You know, there are often times where folks will come to D.C. to come together around a specific demand to lift up each other's narratives. But there's really that mobilization across the country. And we're seeing it now, as Tanya was saying, you know, like folks are mobilizing and center for popular democracy.
Paige
I'm going off to Nevada tomorrow to go doorknock over the weekend. Right. People are showing up and showing out and the elections and the issues that people are showing up for really range across the country. But there is like an underlying factor of the priorities. People are fighting for education, jobs, health care. You consistently see those and as they relate to justice work, we believe in the investment in these like helpful, supportive programs in health care for people, in housing, for people. And that will really end the kind of overreliance on criminalization on the police and our communities. So I guess that the core of it is there's kind of a common agenda of groups coming together and saying, here's what we stand for and we're going to push for it on all these levels. And so we're going to show up for it. We're going to have a youth mandate. We're going to demand this from the Biden administration, but we're also going to get involved in our school board elections to ensure that this happens on the local level as well.
Kanya
Both of you are just making. So many points that I want to continue to circle back on. Tanya, I want to talk about a point you made where, look, we are pushing our agendas. We have candidates of choice in mind who we think are going to best honor those agendas. They've perhaps made campaign commitments as pages, saying around education, around health care, around criminal justice that really resonate with us, really speak to us. These are candidates of choice. But, Tanya, you touched on this. What happens when our candidate of choice is not the person who gets installed, who is not the person who, at the end of the day represents us? What does accountability look like there? You talked about this a little bit, but if you could flesh that out further. And how do you keep folks motivated when especially in a particularly divided country at this moment, when people don't see themselves represented in the lawmaker who is of their district? Talk about that a little bit.
Tanya
Tanya, I think part of this, again, is also getting people out of the mindset of immediate gratification and that it is a process and it may not happen overnight. It is the life that we live. It is how we exist, but that it does not mean it can't happen and that we need to provide a sense of hope to people to reassure them that, okay, your candidate of choice didn't get elected on this particular issue, did not go the way that we wanted it to go this time. But all hope is not lost and you should not disengage because that did not occur. And this time it's like talking to your child and saying, I know you lost that game, but this is not the end of your life. And there are a lot of bigger things. I'm sorry that just happened to me literally this weekend. And so these are the things that you need to do in order to affect change moving forward. And so, look, reminding people, we have your back. We're going to be here with you. Don't think that you were alone. Don't think that we have gone by the wayside. And that gets back to the point I know that Paige brought up earlier and that I also like to reiterate, we're in this 365 days of the year. This is not okay. We're having election right now. So now we're going to go ahead and get you all engaged. No, because if that were the case, then first of all, you wouldn't have the relationship that people will actually listen to you.
Tanya
Second of all, people are going to be like, but it takes too long. What if it doesn't work out? And then what? What? I just go back to my corner. That's why people don't engage, because there are those that do not engage people on a regular basis. And so when you have people who are in office who may not be doing what it is that you wanted to do, they weren't your elected of choice. We still have to encourage people and let them know there is still hope that you can have the power. Your power is as much as you make it. Essentially, we deserve and should be represented in all facets. And if you want to be represented, you have to make your voice heard and that there are ways in which we can do that. We will help you not only through letter campaigns, through social media, through calling your member, through coming to days on the Hill, vocalizing your lack of support for initiatives or for policy positions that this particular representative is pushing or this is pushing either on the state or federal level. It is something in which it is a daily campaign and it's not overwhelming. And I think that's also something that we have to remind people of. People get overwhelmed and thinking that, oh my gosh, I can't go door to door. I don't have time. They are living their lives and they are trying to raise their kids. And or if they don't have kids, they are trying to just work and to keep a roof over their head.
Tanya
We recognize that and that we want to support you. And so what can you do? We will make it easy enough for you to continue to be engaged and let people feel like they are also being impactful. Because once they feel that there's an impact, that they actually have power. Even if it's in something small, then we can say. And so, you know what? This worked here. Let's keep it going now. Let's continue this. You've learned how to vocalize your disdain for what's happening on your school board, why money is being rerouted to another county and your children don't have computers. Covid reiterated the disproportionality that exists within our school system. Many of us already knew that, but it really reiterated that in terms of the access to resources, if you want to change that, they're having a school board meeting today. Here's something you can go and be in the audience and testify. Okay, Something may happen there or it may not. But you know what? You're on record. So they can't say that they didn't hear from the community. And then you use that to build upon and further campaigns. That is something that is local, that people can feel as if they have some type of agency in what is happening around them, because I think that's what's most important for people to feel heard, but also feel that they can be impactful and the reality that they exist in right now.
Kanya
Thank you, Tanya. I really like. This idea about a daily campaign, about folks sort of thinking about this, Right. Not just on Election Day, not just in the couple of weeks in the lead up to the election, a couple of weeks post election where we're trying to see how things are shaking out. I really like this idea of folks figuring out sort of how holding these electeds accountable speaks to Right. How they keep a roof over their head, how they put food on the table, how they remain gainfully, meaningfully employed, how it is they keep a loved one out of the criminal legal system. Page Let me ask you sort of how CPD ensures that folks don't sort of retreat to their corner, that they don't disengage, that they stay motivated for what you both are saying is really a long term fight. How do you keep folks focused here when there are probably a lot of electeds from their districts who are in Washington or at the school board or in the DA's office representing them, but not necessarily representing them as they intended?
Paige
I think exactly what Tanya was saying around these daily campaigns, I think really trying to get people plugged in throughout the year to have people who are consistently involved, who are aware of the things that are happening. And because CPD and our affiliates work so heavily on strategic issue area campaigns, that provides us an opportunity to do that because our campaigns don't really center around the election cycle or some of them don't center around the election cycle, right? They are year round. We're trying to apply pressure year round to these elected officials to pass this piece of legislation or to implement this policy or ordinance. It's really ensuring that people have a place to plug in and also that we're providing people with opportunities like a range of opportunities because organizing takes so many different forms from direct service to direct actions where we're sitting in or having rallies or going to a senator's office. You know, there's so many different iterations of organizing where people can plug in for people to get comfortable and really find what fits for them. We have digital organizing. There's just so many forms now of organizing where people can plug in and our affiliates really engage in a range of organizing tactics like that. We have affiliates that are really direct action heavy. We also have affiliates that are really heavy on digital organizing, affiliates who really turn speakers out for budget hearings and city forums and things like that, trying to help people figure out where they can find a home and then where in that political home can I engage? What tactics do I want to pursue that I'm comfortable with engaging in? It's a matter of people really finding that space outside of their work, having a space where they can engage year round, where they don't feel unlike, I think, one of the core differences between electoral organizing, some other organizing as electoral campaigns come in and then they're out the day after Election Day, right? They swoop in.
Paige
You get a lot of mailers. You have a lot of forums. You see a lot of elected officials in your city or your town or state for a little bit. And then the day after Election Day, it all disappears. What's important is that on other organizing, that we continue to stay engaged, that we show up the next day after Election Day and we're like, all right, well, this happened. These are the results and here's where we go from here. And if we got an elected official that we were not rooting for, that we did not want an office. It's the day after Election Day. How do we get this person out in four years and six years? Right. So you start thinking about that and building.
Kanya
I like that page. You also touched on the various ways in which people can engage. And I want you to to talk about how this engagement can happen, even with limited resources. Are we in a recession or are we not? Are we? I mean, we know that we are coming out of still in a pandemic. Our economy is not what it was five years ago, ten years ago. People are really protective of the little bit of resourcing that we do have. How do we get folks to understand that you can engage, you can hold electeds accountable even when we don't have a lot of resources at our disposal. So, Tonya, let me have you respond to that.
Tanya
That's a history lesson. So that is reminding people that our civil rights coalition, our community, has never had the necessary resources, yet we have been the ones who have created the pathway for other movements to move forward. That is something in which we need to reaffirm the impact that we in our communities have had throughout the existence of American society. Let's just say that there has always been a dearth, a lack of resources that have been put into our community and that we've had to fight and to push forward regardless of what we had financially because. It was necessary for not only the soul of our nation, but for our day to day existence. All right. So black people have led, marches, have fought for the right to vote, have fought for the right to not be discriminated in this school, in the classroom without resources. That's labor intensive, that is sitting on a stool day to day saying, I'm not going to move and you're not going to force me to move out of here because you want to maintain segregated counters. There are ways in which we can engage that don't require mass amounts of funding. Is it right? No. Should we be have the resources? Of course. But it's not required for us to make change. And I think that we do need to remind people that we can do this. We can't be empowered and that we can have influence and impact wherever we are. And however it is that we show up financially, that in fact, oftentimes it's those of us who don't have the resources that are having the biggest impact because people are listening and look and say, Wait a minute, you look just like me, or you're facing the same obstacles that I am facing and you're taking the time to stand up and vocalize your dissatisfaction with this member or with what's happening in your community.
Tanya
Why it is you don't have clean water here in Flint. Why do we have lead poisoning happening within the D.C. metropolitan area? Why it is that we don't have these resources where we have cancer alley that exists within Louisiana and so many parts of our southern region. You're standing up to do this. And I don't have the backing of all of these other resources, but I'm making a change where I am on a day to day basis. And so that's a history lesson. That is us reminding people that the power is within you to do it. You just have to stand up and do it. It's not a just, but you have to make a decision that you are not going to stand by and allow things to happen around you, that you're going to be impactful in the way that you best can. It may be one thing here, one thing over here. It may not be big and grand. We don't need big and grand. We just want consistency and engagement. I believe that that is what we have to educate people about. Again, I'll keep going back to this phrase. You were your own best influencer, so you can do this on your own. And we want to remind people that they are powerful in their own right as an individual, in their own community, in their families. It starts there and we can then branch out and we can do that on a shoestring budget. We prefer more, but we can do it on a shoestring budget.
Kanya
Paige, let me have you weigh in and talk about sort of what tactics remain tried and true, what speaks to us from the civil rights movement today. And I also want to ask you specifically, I mean, youth, I think about youth really being at the center of the civil rights movement of the fifties and the sixties. What about today? That is certainly something that we need to continue to emphasize. The youth voice continues to be elevated. We need to make sure that that is centered and all that we do. So, Paige, let me have you offer what should we take away from the civil rights movement of the fifties and sixties? Well.
Paige
It's a big question. I mean, I think, you know, in preparing for this, I think the biggest thing and you just hit on it, though, is like the importance of youth activism and of giving youth platforms. And when I think about the affiliates that CPD has, there are multiple affiliates that are youth run. These are teenagers in high school running full out campaigns to change their school board election results, right? Who are fighting to get police out of schools who have won, getting police out of schools. I even think about youth led organizations like March for Our Lives that has had such an impact on the narrative around gun violence and gun control and reform in this country. This is an organization that was founded only like five, six years ago, right? So they've made such a huge impact. And so I do think that's one of the biggest things to take away from the civil rights movement. When you think about the Birmingham campaign and how active students were there, and it was the second that the youths got permission to get involved in the protest that things really started blowing up and getting more attention, really ensuring that we're activating youth and giving them the opportunities to not just be a part of these spaces, but also lead because they have these really innovative ideas, they have these innovative strategies that are going to get us to the wins that we're looking for, that are going to get us to the world that we want. There are a lot of lessons learned, I think, from the civil rights movement. One of the most important this is like a prime question because we actually just did a case study on the Birmingham campaign at CPD as an all staff.
Paige
The thing that stuck the most with me was the importance of local organizing. I think when you're asking the question about how do we engage if we don't have that money? Organizing starts first with getting to know your neighbors and building community and building power in that community. And that's something you can do for free, is talking to your neighbors and talking to your neighbors about the issues that impact you. And that's a really great place to start. But when we think about like Birmingham campaign, like there was local organizing happening in Birmingham already for years, for decades before all the attention Spotlight went to Birmingham before ML K went to Birmingham. Right. And I think that is so important for us to recognize that the moments that we often see and refer back to the big moments in the civil rights movement were born out of and happened in communities where there was existing organizing happening. It was grassroots. Get to know your neighbor. Let's talk about the powers that we need to build. Let's power map the businesses in our neighborhoods and their interest. And who are these elected officials and who is our police chief. So it's really where communities activate themselves. So really emphasizing the importance of local organizing. And it's not always these big flashy moments or the second legislation is passed that is going to make the difference. But really investing in that local, community based, community led organizing is incredibly important.
Kanya
Yes. Paige, thank you for that. Tanya, appreciate all of your contributions. I really could talk to both of you for hours. And I know we don't have that type of time. I know that we all have important work to go and do. And when folks tune in to this episode, the election will have just occurred. And I know that there will be outcomes that we are happy about, and I'm certain that there will be outcomes that we disagree with. But I know that you have left our audience with so much food for thought in terms of how we post election, push forward our civil rights agenda, our shared interests around so many issues that really are affecting us in our day to day, and how we then in our daily campaigns right, do the hard work of holding electeds accountable and still making sure. Right, that we're contributing to our households, our communities, our society at large for its betterment. Tonya, thank you so much for being here today.
Tanya
I appreciate it. And I just want to thank you for the opportunity to be able to speak with you and the audience and just encourage people to use your own cultural expression to transform your communities. That's what the Hip Hop Caucus is about. That's what we encourage. Hip hop, by its nature, is disruptive. So be disruptive in your community, be your agent for change, and understand that we can create our own liberation. That's what we're attempting to do here. And so this is a process and it's not always immediate, but it is hopeful. We. I've seen it in action. We wouldn't be here if it hadn't occurred, If we hadn't actually had success. None of us would be here speaking about this today. So thank you, Kanya, for this opportunity. And I just encourage people to stay engaged and join us in this continuing battle in order to ensure that we are the agents of our change and that we are liberating all of us.
Kanya
Thank you. Tanya and Paige, thank you so much for being here. Please offer any thoughts as we move forward.
Paige
Thank you so much for having me. It's been amazing talking to you and to Tanya. I've learned so much just in being here with both of you. I think I'll just end by saying, like, people should really be finding their political homes and that's how you can continue to engage throughout the year, not just during election cycles. So you can join CPD's community by signing up on our website, following us on social media. We're always sharing ways to get involved, and we have affiliates across the country that are doing really awesome community based work. So there's always ways to get involved and there are so many ways to get involved. So please follow and share. And there's a lot of information online of how to plug in and get involved in this fight year round.
Kanya
Thank you for joining us today on Pod four, The Cause, the official podcast of the Leadership Conference on Civil and Human Rights and the Leadership Conference Education Fund. For more information, please visit Civil Rights dot org and to connect with us. Hit us up on Instagram and Twitter at Civil rights. Org. You can text us. Text Civil rights. That's two words. Civil rights 252199. To keep up with our latest updates. Be sure to subscribe to our show on your favorite podcast app and leave a five star review. Thanks to our executive producer Evan Hartung, and our production team, Graham Bishai, Bennu Amen, Tatiana Montalvo, Dana Craig and Shin Inouye. And that's it from me, your host, Kanya Bennett. Until next time, let's keep fighting for an America as good as its ideals.