We've joined the airwaves to help spark conversation and activism on some of the most critical issues of today. From the courts to immigration, we're seeing unprecedented attacks on the values we hold near and dear. At Pod for the Cause, we're going to tackle these issues and more. Our friends in the movement will be stopping by to have these conversations, and they promise to be real, straightforward and honest. This podcast was created for those of you wanting to effect change, who understand the importance of restoring our democracy and want to engage in deep conversation around the issues. So check out the first episode of Pod for the Cause, and subscribe below!
May 15, 2019
Ashley Allison, host of Pod for the Cause, interviews Marion Gray-Hopkins, Executive Director of Coalition of Concerned Mothers and Rhanda Dormeus,...
Learn more
May 15, 2019
The Leadership Conference on Civil and Human Rights launched "Pod for the Cause" podcast to expand the conversation on the critical civil and h...
Learn more
Meet the Host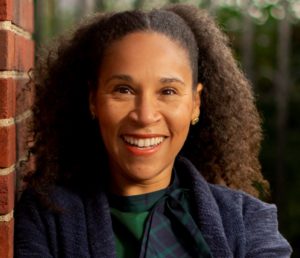 Kanya Bennett is the managing director of government affairs at The Leadership Conference — a coalition of more than 220 organizations serving as a strategic hub of the civil rights movement. Kanya Bennett has advanced a civil rights policy agenda for more than a decade in Washington, DC, a city she calls home by way of Chicago. She currently serves as the Managing Director for Government Affairs at The Leadership Conference. A social justice lawyer by day, and basketball momager by night, you can catch Kanya on the sidelines when she's not on Capitol Hill.